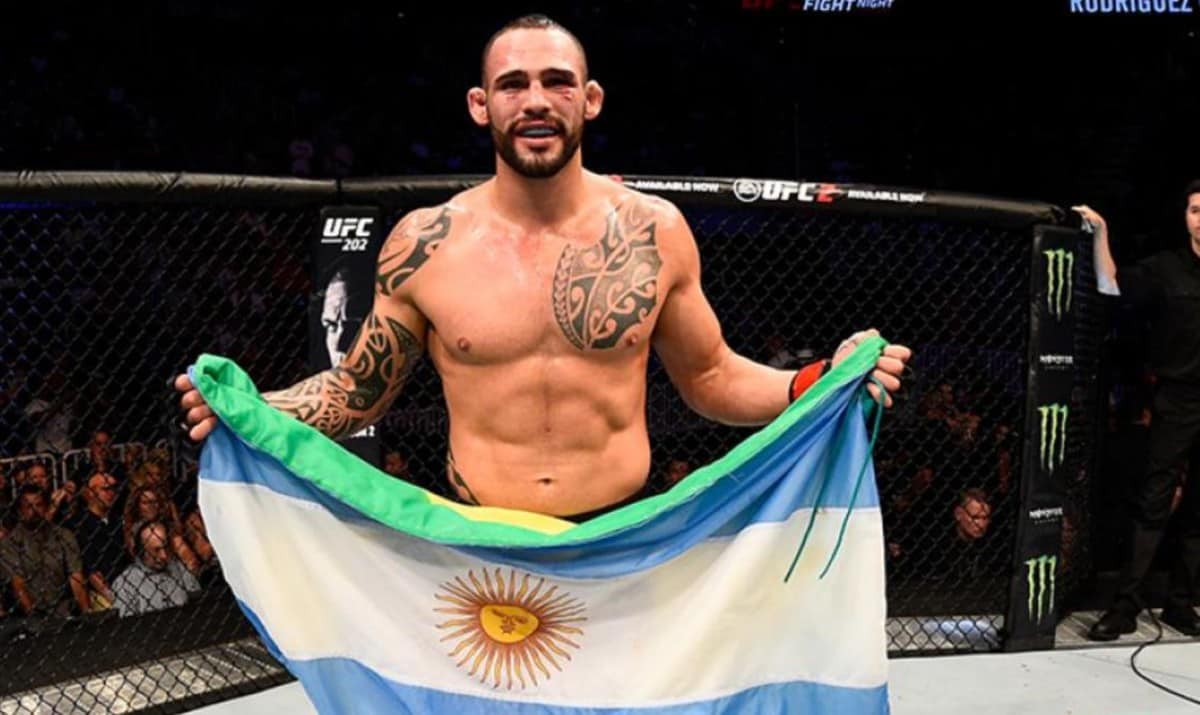 Santiago Ponzinibbio has quite the task ahead of him at UFC Argentina tomorrow night (Sat. November 17, 2018).
The Argentinian will headline UFC Fight Night 140 opposite Neil Magny. It will be his first time headlining a UFC card in front of his fellow countrymen. Ponzinibbio is currently on a six-fight win streak inside the Octagon.
He hasn't lost since being finished by Lorenz Larkin back in 2015. With wins against the likes of Mike Perry and Gunnar Nelson under his belt, a win over Magny could do good for Ponzinibbio's title aspirations. He spoke with MMA Junkie recently about the matter.
The 32-year-old believes that a win over Magny would make him deserving of a 170-pound title opportunity:
"If I win this fight, it will be seven wins in a row, 15 fights for the company, amounting to a total of 13 wins, numerous knockouts," Ponzinibbio said. "I would be ready to fight for a title. I would deserve it, I would be ready."
However, Ponzinibbio knows that it's not that simple. The likelihood of him receiving a title shot with a win over Magny this weekend is slim. With that being said, Ponzinibbio said he's prepared to fight anyone the UFC puts in front of him after this weekend:
"I know this may or may not happen, because there's no exact math or logic in the UFC," Ponzinibbio said. "So, now my title shot is Neil Magny. I have to beat him.

"That's my goal. I will win this fight and then I'll focus on my next step. Whether it's a title or another opponent, that's how it goes. There's no way around it."