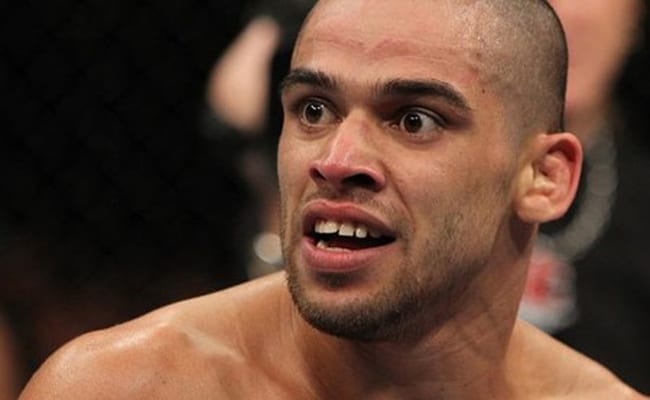 Former UFC bantamweight champion Renan Barao learned a tough lesson at UFC on FOX 16 this past Saturday (July 25th, 2015), as he was battered for the second time by TJ Dillashaw. The Brazilian now knows he won't be defeating 'The Viper' any time soon, if ever, and thus will be without a title while he stays in the 135-pound division. After an illustrious career and undefeated run in the weight class, the ex-champion is now left with a decision to make; is it time to move up in weight to the featherweight division.
Its common knowledge that 'Baron' cuts brutal amounts of weight to get to 135 pounds, and ironically the only thing really keeping him at that weight was the belt and the fact Jose Aldo is the featherweight champion as of now. Aldo himself makes big cuts too, and perhaps a loss, or even a win, in the inevitable unification bout with Conor McGregor will either spell Junior's retirement or a move up in weight too. Now that his size really doesn't give him the same advantage as it once did, Barao would probably be well advised to jump up 10 pounds in weight, but what if Aldo remains the kingpin of the category?
In a strange limbo, the former P4P (pound-for-pound) great probably has a bit of a hangover from the weekend, but maybe a few fights in to  featherweight career and we'll see a renewed Barao. Then again, there's always the chance that Dominick Cruz comes back and defeats Dillashaw to win the belt back, but even then 'The Dominator' would probably the same kinds of problems for the Brazilian that his two-time Team Alpha Male opponent did. The move down to flyweight is highly unlikely, and up to lightweight he'd probably be average-undersized at best.
So what do you think, should Renan Barao move up to featherweight?