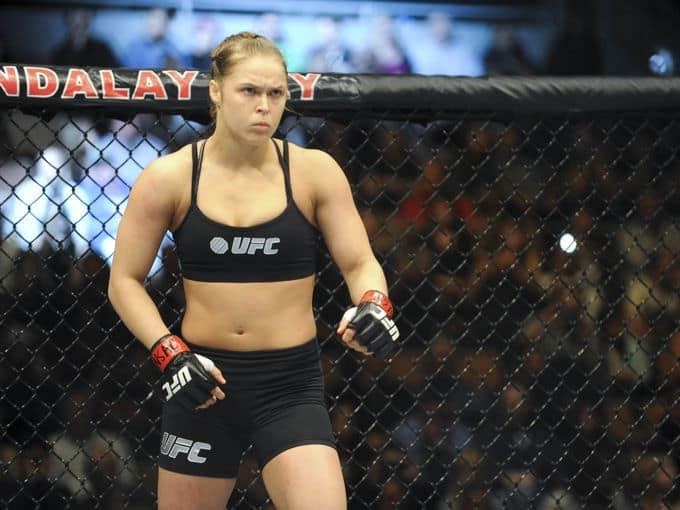 Ronda Rousey is definitely up there with the UFC's most dominant champions, but who has the best chance of beating the women's bantamweight champion?
UFC women's bantamweight champion Ronda Rousey has had a superb run since crossing over from Strikeforce in 2013; "Rowdy" continues to knock off the top contenders in the division, and in dominant fashion. Only one fighter has ever been out of round one with Rousey (Tate in the rematch at UFC 168), but the champion has evolved even more since last December.
What we saw at UFC 170 against Sara McMann, and at UFC 175 against Alexis Davis was a dangerous striker, and a lethal grappler. Ever since the inception of women's 135-pound division, fans have questioned the legitimacy of the contenders to Rousey's title, and with her new-found striking prowess the question is only more pertinent now.
So, as we welcome back polls to LowKickMMA.com, who do you think has the best shot at beating Ronda Rousey?
surveys & polls