After 11 months on the sidelines, Ronda Rousey is heavily rumoured to return to the UFC octagon before 2016's end. Losing the women's bantamweight title to Holly Holm in a huge upset at UFC 193 sent 'Rowdy' to a very dark place. Having been so dominant during her reign atop the division, Rousey took the knockout loss to heart. After the dust had settled on her crushing loss, Rousey emerged in 2016 with some worrying stories, claiming she'd even considered suicide. The question of when she'd return to fighting is yet to be answered.
Further speculations about Rousey falling pregnant were shot down, and the fallen champ began making media appearances again. Guest spots on the Ellen show and Saturday Night Live were contrasting, as the fight game moved on without 'Rowdy.' The belt changed hands twice since Rousey lost to Holm, and currently resides with Amanda Nunes since UFC 200. Nunes stated yesterday she'd only fight Ronda Rousey in her first title defense-nobody else will do.
This new image of Ronda Rousey taken yesterday could add more fuel to the rumours of her UFC (207?) comeback: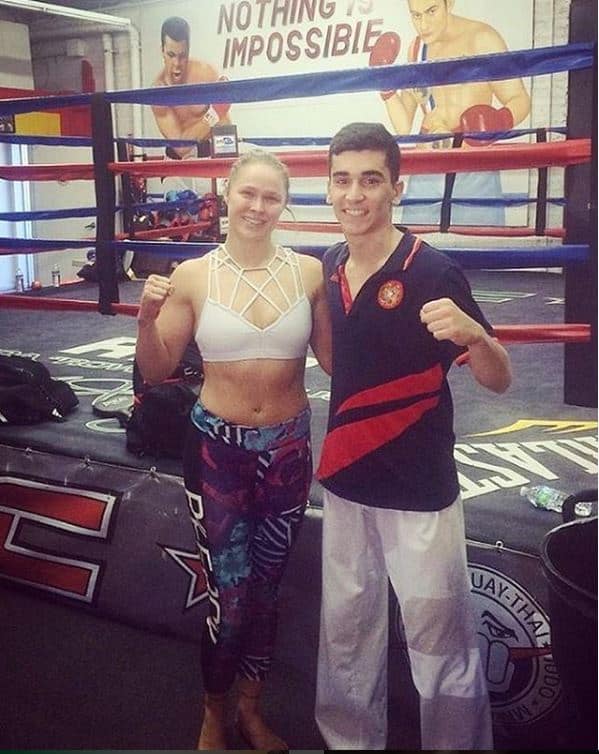 Fight Shape
This is certainly the best shape we've seen Rousey in since she last competed. The questions about her training still remain though. Clearly still working out of Edmond Tarverdyan's Glendale camp, will 'Rowdy' have addressed the issues with her striking? If not, history may be destined to repeat itself, especially if Rousey fights Cris Cyborg.
Recently auctioning off her Strikeforce memorabilia, Ronda Rousey posted this photo to her Instagram page, once again looking a lot leaner than we've seen in the last 11 months:
The Who and When
Obviously a title fight would be first choice in most fans' opinions, but what about that long standing rivalry with Cyborg? The Brazilian knockout artist has stepped up her trash talking game lately, and it's all been aimed at 'Rowdy.' The battle with Cyborg is undoubtedly the most dangerous, but also the one we've all been dying for years to see. UFC 207, or maybe 208?