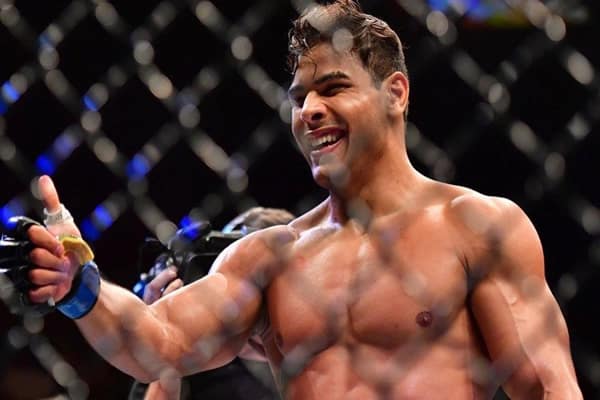 The UFC has attempted to book a fight between Yoel Romero and Paulo Costa on several occassions.
Unfortunately, the promotion can't catch a break with the match-up. However, there seems to be some personal animosity between the two 185-pound talents. Recently, Costa took to Instagram to fire a shot at "The Soldier Of God," bringing up his past issues with the United States Anti-Doping Agency (USADA):
"Increasing my luck daily. definitely my opponents will not be happy . Soon very good news and my next fight , Romero don't knows what fuck shit he says. I'm not use steroids , I'm never doped like him ."
The UFC was hoping that Costa vs. Romero would take place at UFC Miami in April. However, that fight never came to fruition, with Romero claiming Costa tested positive for performance-enhancing drugs (PEDs). The Cuban powerhouse later retracted his statement and apologized, thus prompting Costa's response.
Now, Romero is matched-up against former foe Ronaldo "Jacare" Souza for the UFC on ESPN 3 main event. The show goes down from BB&T Center in Sunrise, Florida on April 27. If you enjoyed this story, please share it on social media!