One week ago (Wed., November 30, 2016) a group of UFC fighters lead by Georges St-Pierre and Bellator founder Bjorn Rebney unveiled the formation of the aptly-named Mixed Martial Arts Athletes Association (MMAAA) in an effort to secure UFC athletes the compensation and treatment they deserve for putting their livelihoods and wellbeing on the line each time out to the Octagon.
The association, which is the third of its kind and also includes well-known UFC fighters Donald Cerrone, Cain Velasquez, TJ Dillashaw, and Tim Kennedy on their initial five-fighter board, certainly had the best of intentions during a nearly two-hour press conference which revealed their intent to bring the supposedly evil business practices of new UFC owners WME-IMG to a screeching halt. On paper, it was certainly just what the sport needed, as anti-UFC sentiment has reached an all-time high among both athletes and fans.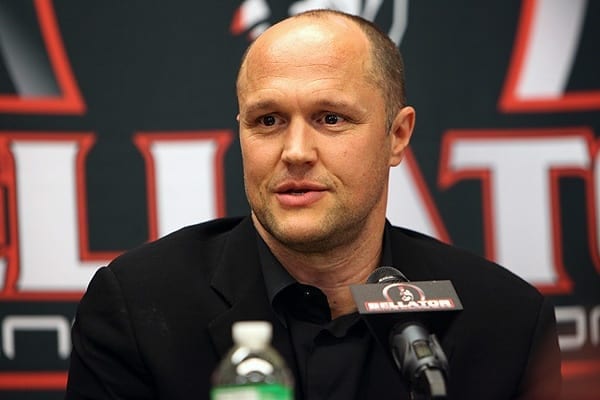 However, in the one week since the announcement, I'd argue that things couldn't have gone much worse for the newly-founded association. It starts with the issue of just where the funding for the association is from, which Rebney essentially brushed off even in the face of accusations that the MMAAA was simply an anti-WME venture funded by CAA, WME-IMG's direct competitor who, interestingly enough, also represents all of the fighters on the initial board except Cerrone.
On top of those unknown but certainly valid questions, Rebney received a cease-and-desist order from the legal team of the class action lawsuit headed by Cung Le, Jon Fitch, and others against the UFC, which he vehemently denied he would accept in a confrontational manner.
It only served to further the apprehension and doubt about Rebney's involvement in the entire project. He's never been the most trusted of promoters, but he was supposedly brought on in a purely advisory role. He's always had a bone to pick with the UFC, and he only reaffirmed that notion when he outright blasted them to Ariel Helwani on 'The MMA Hour' this week. The attacking style was in turn denounced by flagship MMAAA fighter board rep Kennedy in an interview with MMA Fighting:
Rebeny's involvement and strategy of calling out the UFC may be questionable but the wheels have truly fallen off of the MMAAA's initial efforts based on the reactions of the fighters involved, the people who truly matter most in this instance. Kennedy's callout of Rebney is one thing that doesn't exactly paint a picture of happiness amongst the ranks, but the latest news about Cerrone and St-Pierre is even more concerning.
First, UFC President Dana White was heard spouting off at the MMAAA in a predictably-worded outcry on the UFC Unfiltered podcast, basically a public forum for any and all things White wants to scream and yell about with no repercussion. While that behavior is no doubt a major reason why there is need for an association like the MMAAA, it seems he took it to an all-new level, even for himself. In the outburst, White blasted Cerrone, who has saved multiple cards with his fight-anyone-at-anytime mentality, for only headlining three Fight Night cards his entire career and scolded him for a time when he paid $100,000 of his legal fees for a run-in with an angry boater.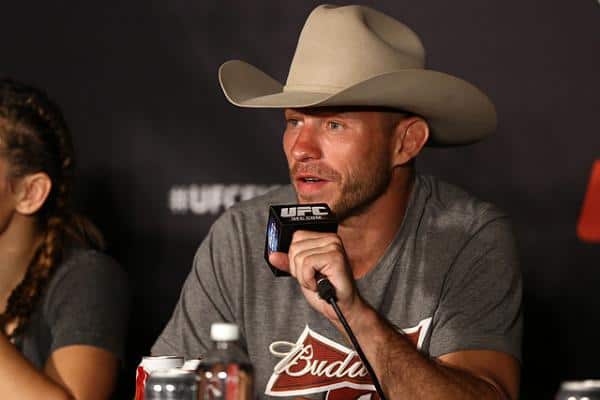 It was a new low for White (or maybe there simply is no such thing anymore), but the subsequent response from 'Cowboy' showed just why the MMAAA might not accomplish much. Fighting Matt Brown in the co-main event of Saturday night's UFC 206 from Toronto, Cerrone said he 'didn't know he was on a board' and that White had 'saved his ass' so he should have called him and told him what he was doing in an interview after the open workouts.
Those words only tell me one thing, that Cerrone didn't know what he was getting himself into. He admitted he was scared but would fight for what was right and stand up for fighters, even recently offering his name as the head of a fighters' union. However, he clearly didn't think things through. And if the MMAAA didn't tell him he was on a board of fighters representing them, well, this thing is a bigger mess than I think it is, and that's saying something.
But back to Cerrone. He clearly wants to be paid what he's worth, and seems willing enough to fight for it. He simply has to be all-in for one side, however. You can't have both in this instance. Either you're with the MMAAA or against them, because it's clear White will say anything about anyone to drag their name on the ground, no matter what you may have done for him or the company in the past. Saying you didn't know what you were getting yourself into makes you look uneducated and fleeting; like you're playing both sides of the fence because you can't make up your mind. That's the kind of attitude that is going to halt the MMAAA's efforts in their tracks before it even has a chance to get the ball rolling.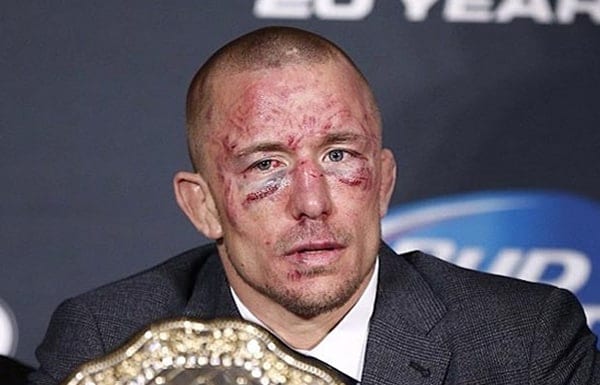 That's both confusing and concerning at the same time, and even more evidence surfaced this morning that the fighters involved may be softening their stance after speaking with the UFC. News arrived that St-Pierre and his legal advisors had resumed talks with the UFC in an effort to finally sign him and get him back in the Octagon. That's good for fans, yes, but the UFC and WME seemed to want little to do with St-Pierre and his demands before he unveiled his involvement with the MMAAA. The fact they wouldn't meet him in the middle was most likely one of the biggest motivating factors in his decision to join the association.
So he plays a little hardball with his involvement in the MMAAA, and all of the sudden, they want to talk. Predictable. And what's more, he's willing. That's fine, and he should be able to come back to fighting if he so desires. But reaching an amicable agreement while at the same time fighting the UFC head-on doesn't seem like a dynamic that will work effectively, so like Cerrone, St-Pierre will have to decide where his allegiances lie. It's an unfortunate byproduct of coming out and publicly stating you're waging war on the UFC's business practices.
Is it fair? Maybe not, but it's the name of the game right now. And based on how the two most famous fighters involved with MMAAA have responded to the UFC's inevitable initial backlash, the association doesn't look like it's going to go anywhere if they refuse to throw down in the fight they were all boasting of during last week's conference.
The MMAAA obviously needs some time to implement their efforts and bring more and more fighters to their side, but this wishy-washy gameplan just makes them look like they rushed into the entire thing without looking ahead to the inevitable ramifications. And at the heart of it all, an 'association' isn't going to work with the fighters backtracking and fighting amongst each other only one week after the endeavor was announced.
Let's hope they can prove me wrong.