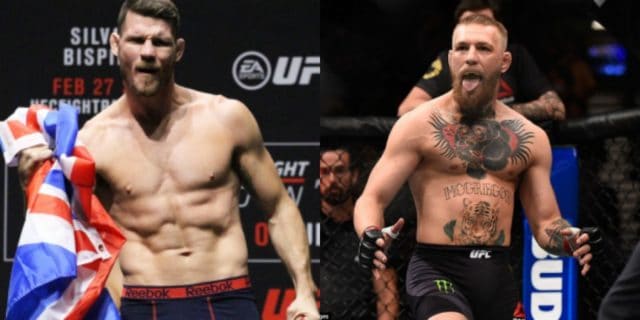 Michael Bisping initially rips the alleged victim involved in pressing charges against Conor McGregor. The retired former UFC middleweight champion is not someone who's afraid to speak his mind and he did just that about this incident.
At first, he ripped the fan for pressing charges but took a step back and looked at the whole picture. It all started on Monday when the fan was trying to take photos of the former UFC lightweight and featherweight champion early in the morning outside of a nightclub.
McGregor was arrested in Miami Beach, Florida on charges of strong-arm robbery and criminal mischief. The charges carried bonds of $7,500 and $5,000. This is all after McGregor allegedly took a man's cell phone and smashed it.
Bisping gave his take on the situation during a recent episode of his Believe You Me podcast.
"So this guy's – I'll just say this guy's a bit of a f—king d-ck, to press charges. He's a very, very recognizable famous person," Bisping said (H/T to Bloody Elbow). "And by the way, I'm not jumping to his defense, (I'm) just being real. He has to deal with this sh-t on a daily basis, it must drive him up the f—king wall. And who knows? I read in the article that it was 5am in the morning, you're coming in, you're a bit pissed. You don't want a picture of you looking a bit drunk at 5 am all over the place. You're like 'No, buddy, I'm sorry. I'd appreciate it if we didn't do a picture"
"It's not a big deal. It really, really isn't. Some people, they do push it, though. Some people f—king push it, they do," Bisping said. "I've had them with the cameras, filming you and stuff, and you're like 'Alright, dude. Put the camera away. What are you doing?' And they won't listen, they won't learn."

If you enjoyed this story, please share it on social media!