UFC welterweight contender Matt Brown faced off against Demian Maia at UFC 198 last night (Saturday May 14, 2016) in a bout that would ending going the way of the Brazilian grappler. Maia put on a dominant performance, staking his claim for a shot at the welterweight title by dismantling Brown, eventually winning by rear naked choke submission in round three. The home crowd went nuts when Maia sunk in that fight ending choke, but there's a lot more to the tale of the crowd's reaction.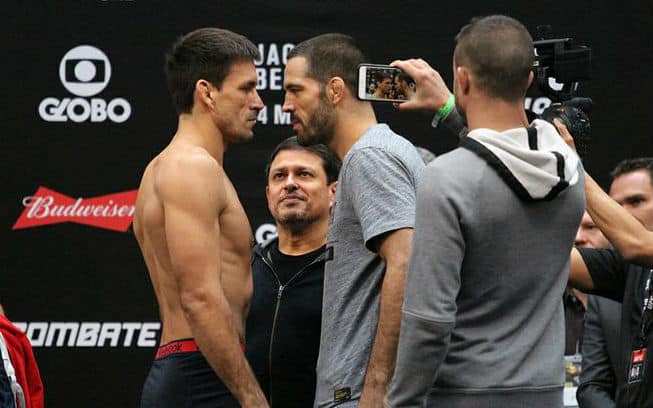 You might remember that 'The Immortal' did himself no favors with the Brazilian crowds at the UFC 198 weigh-ins, turning his back on the some 15,000 spectators and flipping them off in a crazy moment caught on film.

That's what started Brown's beef with the Brazilian fans at UFC 198, but they took it way too far on fight night. The video you are about to watch shows Matt Brown's UFC 198 walkout. From the moment he hits the aisle to get down to the octagon, fans can be seen shouting, swearing, spitting flipping Brown off, and then things get a little crazy. Driven by the events at the UFC 198 weigh-ins, fans start to put hands on 'The Immortal.' He is slapped, has his head pulled around and even punched, until he's had enough, retaliating with a punch of his own before the security swarms in.
Watch the video of this disgraceful moment:
This isn't the first time we've seen fans attack a fighter on the way to the octagon, as it famously happened to Chael Sonnen, also in Brazil. What should be done about this? Perhaps wider aisles would be a good idea to start with.
Reports indicate that multiple fans were ejected from the event following the attacks on Brown, and it's actually quite sad that his focus may have been impaired before having even stepped in the octagon at UFC 198.