Lyoto Machida Opens Up About His 18-Month Doping Suspension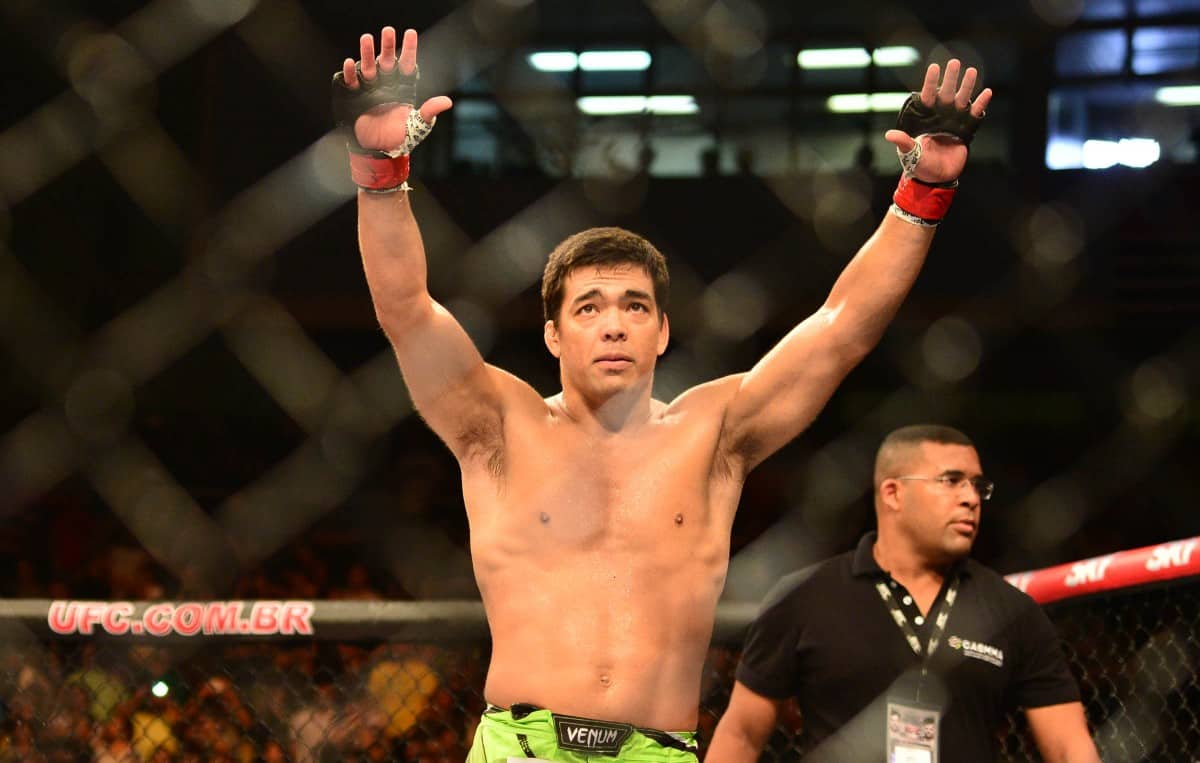 Former UFC light heavyweight champion Lyoto Machida is finally coming back and competing inside the Octagon for the first time in over two years. If you recall, Machida was suspended for 18 months due to an anti-doping violation.
Machida did declare his usage of a product containing the banned substance 7-keto-dehydroepiandrosterone (DHEA), which is a steroid.
Machida also confirmed the use of the product and said he did not know it contained a prohibited drug. Once his sample was tested, it came back with an elevated 7β-hydroxy-DHEA to DHEA ratio during a sample collection in April 2016.
Now, Machida is set to compete in the main event of UFC Sao Paulo opposite of middleweight talent Derek Brunson.
Machida recently spoke with MMA Fighting about returning. During the interview, he was asked about the positives and negatives of being away for so long during his suspension.
"I'm a guy that always had positive thoughts in every situation in my life," Machida said. "The moment everything happened was really hard for me, emotionally speaking. I'm a martial artist who trains as a lifestyle first and foremost, not only for competition. I like to empty my mind and focus on developing my abilities in training. When it all went down, I didn't look on the negative aspect of it, only on the positive side.

"I had to go through this moment. There's no explanation, the universe conspired so I had to go through this moment because I needed to fix some things, have a time for myself, enjoy my family a bit more, work on other aspects [of the fight game], things I wasn't doing because I had one fight after the other.

"Coming back now, I had an incredible mental and physical gain because I was training regardless of not being competing. I was training at Kings MMA and Black House. I travelled in search of new training, went to Brazil and other places, because this is my life. I truly believe that my mission is much more than just compete.

"Everything that happened was really positive and only made me hungrier and more excited to come back. It was a test of patience and persistence for me. I had to keep my mind strong," Machida continued.
The longtime fighter vowed to be more cautious going forward. However, he won't freak out about everything. Machida made it known that he has learned another lesson after being the target of critics for over a year.
"The supplements I use are pretty simple, whey protein, thing like that," Machida said. "Sometimes we tend to judge people for what happens, but everyone is subject to this because many people don't know that doping is not only anabolic steroids. It can be a lot of things, and anyone is subject to going through a situation like this. I learned a lot.

"I never liked to judge anyone, and much less now," he continued. "[I see] colleagues going through similar situations, but no one knows what really happened. Sometimes you take a medicine for cold or something like that, you have to be careful. If you do something unintentionally and gets tested and pops, you have to give an explanation.

"You have to be alert, of course, but even if you're alert, it doesn't mean it can't happen because we know how strict USADA is. This is how I think today: I take care of everything, but I leave it to the nature," Machida continued.

"I live my life, I walk the right path, but I can't be like 'oh, I'm scared of this or that.' I have no control of life. I have to prepare myself for any situation. This is my goal, this is the message I learned through this period of time. Sometimes it's tough moments that I didn't choose, but you have to go through."