Kevin Lee Is Not Impressed With Sage Northcutt's Next Opponent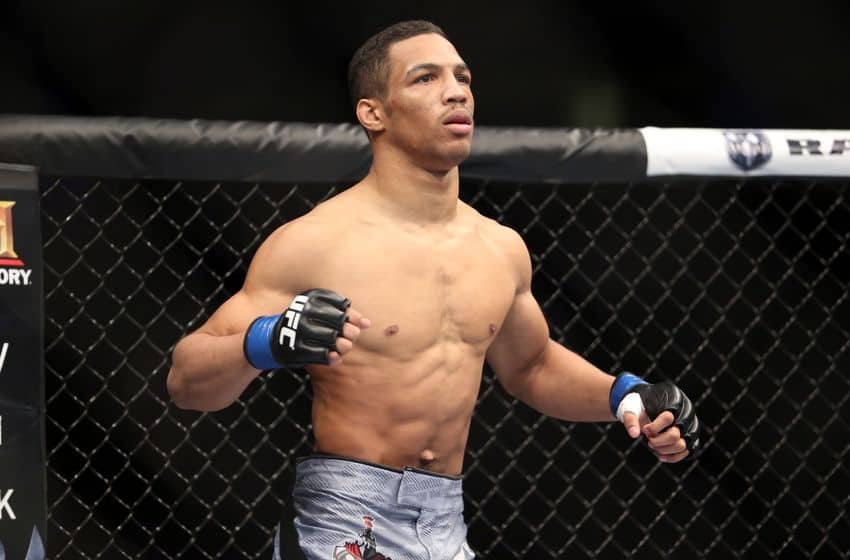 Streaking UFC lightweight Kevin Lee has already voiced his displeasure once on how the promotion is handling Sage Northcutt, claiming the 19-year old prospect was a 'privileged white boy that can't take being hit.' 'Super' Sage made his debut at UFC 192, defeating Francisco Treveno by first round TKO. The comparisons to Georges St-Pierre piled in thick and fast, and Northcutt went to train with the ex-welterweight champ at the Tristar gym this week.
Then we learned of Northcutt's next opponent, 12-4 Cody Pfister, not a huge step up in competition by any means, although it's only his second fight for the promotion and seventh MMA bout overall. All the same, Lee is sick of seeing how the UFC is somewhat grooming Northcutt, especially given that the 'Mowtown Phenom' is on a four fight win streak right now and doesn't seem to get the same treatment.
Check out what Kevin Lee tweeted:
??? Of course they give Sage Cody Pfister, the worst lightweight on the roster. Smfh

— Kevin Lee (@MoTownPhenom) October 19, 2015
You probably never heard of Pfister but he's the guy on the ground…… And he's comain in a Las Vegas UFC event.?? pic.twitter.com/eFkhJ9MZ4o — Kevin Lee (@MoTownPhenom) October 19, 2015
Zing!
The picture shows James Moontasri, the man Lee defeated by submission in his last fight, defeating Northcutt's next opponent Cody Pfister. So is the UFC throwing average competition at 'Super' Sage? Sure, but can you blame them? It's happened with most highly touted prospects that joined the promotion, that's why it's called promotion, right?
Well, yes and no, but the point here is that Lee is gunning for a fight with Sage Northcutt, but will the UFC grant that pairing should they both win their next fights? 'Mowtown Phenom' faces Leonardo Santos at UFC 194 in December, so expect a ton more trash talk if he gets the win that night.