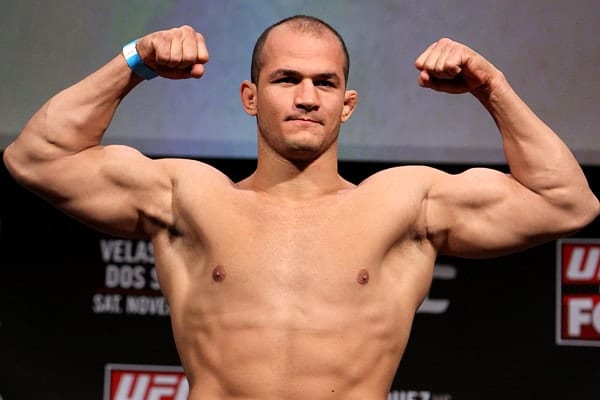 Former UFC heavyweight champion Junior Dos Santos has been scheduled to face off against former Strikeforce champion Alistair Overeem multiple times in his UFC career.
But now that the Dutchman has suffered three knockout losses inside the Octagon he doesn't think a bout with him is very 'interesting' anymore:
"Alistair is a very tough athlete, but it's not very interesting for me to be fighting against him, you know? If UFC tells me to fight against him, I will fight against him. Right now, I don't think it's an interesting fight for me. He's an excellent athlete but he's having a very tough time. He just lost to Ben Rothwell, I think it's very hard for him. He's having a very tough time right now. Maybe in the future we can face each other."
Take a look at "Cigano's" full interview below courtesy of Whoa.TV: If you enjoyed this story, please share it on social media!