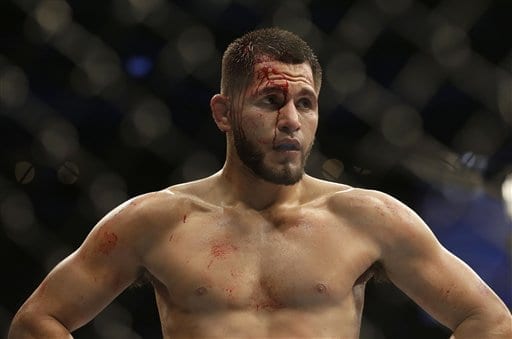 Heading into May 13's UFC 211 from Dallas, Texas, Jorge Masvidal, the No. 5-ranked welterweight contender, was riding an impressive three fight win streak that included back-to-back stoppage victories over the likes of Jake Ellenberger and Donald Cerrone.
At UFC 211, "Gamebred" met Brazilian grappling guru and surging contender Demian Maia in a battle for the next welterweight title shot. Masvidal, however, ended up losing a split-decision and he recently compared that loss to an 'STD':
"Oh man, it burns like an STD. I wouldn't know, but I've heard," joked Masvidal during a recent appearance on The MMA Hour. "Every time I wake up to piss, it burns, bro. And I'm not talking like an STD, I'm talking about real life because I hate losing," he said.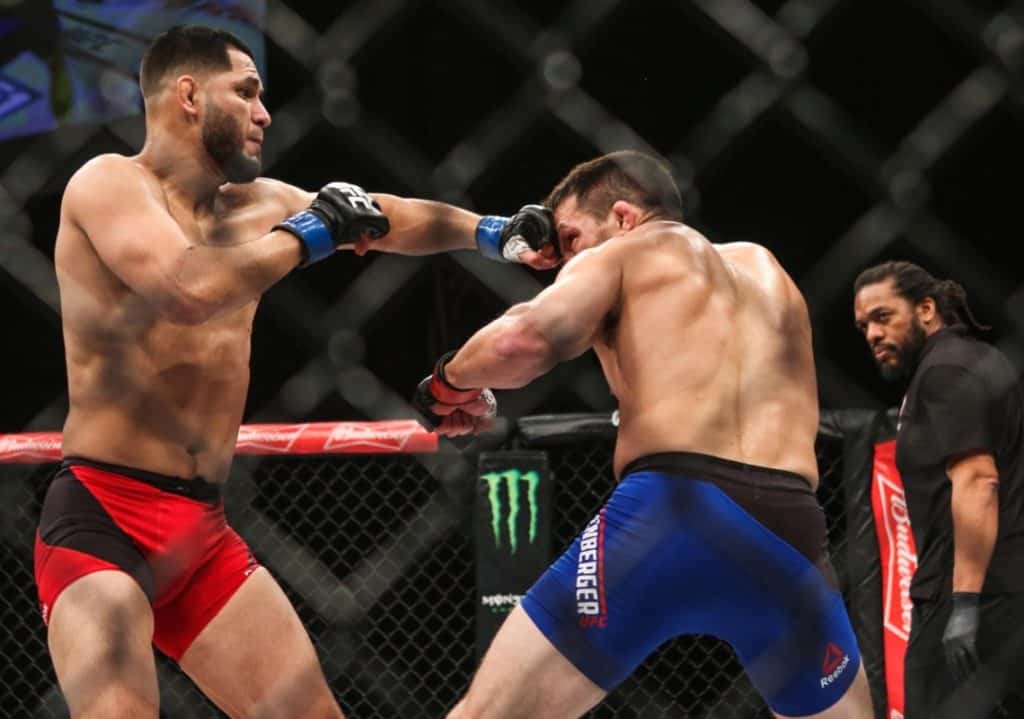 Despite the loss, Masvidal actually put on a decent showing, as he saw success on the feet, while avoiding the submission attempts of Maia. With that being said "Gamebred" wanted to make it clear that he asked for the fight and he also expressed interest in running it back with Maia in the future:
"I want to remind everyone that I asked for this fight because this was the toughest fight, just like 'Cowboy,' it was one of the toughest fights I could make for 170. It was a fight where I could prove the most. It didn't go my way 100 percent, but, I can't wait to do it again, me and Maia are going to have to do it again," he said.

"We both had each other in trouble at times, but it was small mistakes I made on my part. If I had tweaked this and that, instead of being split it could have been a unanimous. I'm eager to improve on those mistakes. If we're talking about damage, yeah, I feel I won the fight," he declared.

"But, control is a big part of the game, so the people that say, 'You won, you got ripped off,' and things like that, I do understand Demian's side, you can't ask that dude to become a striker all of a sudden when he hasn't been. He's always been who he is you know? He can't change over night and a big part of the game is control and I didn't do well in that department as I usually do."
Masvidal remains one of the best welterweights in the world and he has his sights set on another high profile fight: a bout against No. 1-ranked two-time title challenger Stephen "Wonderboy" Thompson:
"I think he is the next highest ranked opponent that I can get my hands on. Like I said at the beginning of it when it's easy money, I only want the toughest opponents available to me," said Masvidal. "Don't let the slogan throw you off. I only want the highest-ranked dudes, the toughest fights. That's all I ever wanted since coming to UFC. So all the Ultimate Fighter winners, the up-and-coming phenoms, the 9-0 guy, is not what I am looking for right now, you know? I'm proven animal and I'm only going to fight dude's that are at the highest in the game, high up on the food chain. I'm trying to get the biggest fights, always. If not the biggest, the toughest," he concluded.
Would you like to see "Gamebred" square off with "Wonderboy"?
If you enjoyed this story, please share it on social media!