In the famous words of Dr. Pepper, what's the worse that could happen?
Former UFC light-heavyweight champion Jon Jones has been around the block recently. After joining the UFC back in 2008, 'Bones' quickly made a name for himself inside the octagon. Little did we know at the time, he'd also become infamous for his actions outside the UFC. Wins against Brandon Vera, Ryan Bader and Stephan Bonnar would lead to a 2011 title fight with Shogun Rua. Jones, in unique yet brutal showing, decimated the former Pride FC champion.
Four years and eight title defenses later, Jones' UFC career was hanging on by a thread. How, we asked, was such a talented young man being led down such a dark path? After his last title fight against Daniel Cormier, 'Bones' had some real trouble to face. The highly controversial hit-and-run in New Mexico only added to the list of naughtiness that Jones had in his copybook. The failed drug test for cocaine, the DUI in 2012, and now this. Following a year of soul-searching and getting clean, 'Bones' came back.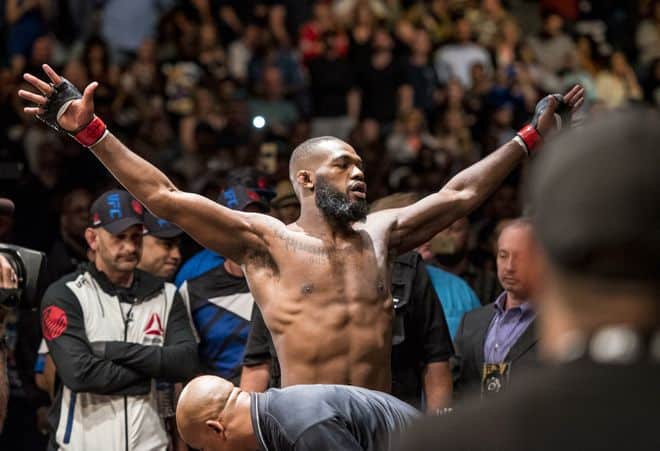 Return & Exit
Returning at UFC 197, Jones faced Ovince St-Preux in the champion Daniel Cormier's absence. Winning the interim title, 'Bones' was set for a huge rematch with 'DC' at UFC 200. Again facing bad times, Jones was flagged by USADA and subsequently benched for another year. With just two fights in the last three years, the troubled New Yorker is eyeing a return at some point this summer. For now, he's back in the gym lifting weights, and doing fan expos for GAT, his new supplement endorsement.
Where will he be showing up next? Oh, just the cocaine capital of the world, Medellin, Colombia. Wait, what? As per Jon Jones' Instagram:

Meanwhile In The UFC
Currently scheduled to face off in a rematch at UFC 210, Daniel Cormier and Anthony Johnson will collide. The winner will (hopefully) face Jon Jones upon his return.