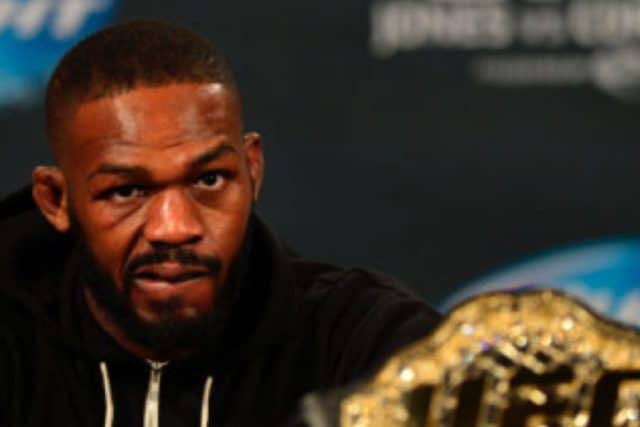 Former UFC light heavyweight champion and former pound-for-pound king Jon "Bones" Jones is currently serving out a year long suspension handed to him by the United States Anti-Doping Agency (USADA) due to a failed drug test surrounding his scheduled UFC 200 rematch with Daniel Cormier.
This wasn't Jones' first issue outside of the cage, however, as the ex-champion has dealt with multiple legal issues as well as with issues regarding drugs and alcohol. In fact, he recently detailed his troubling history with alcohol to Joe Rogan on the UFC color commentator's podcast:
"I had this crazy thing that I would do where I would party one week before every fight," Jones Rogan. "And I did it throughout my whole career. And it was stupid, but it was this mental crutch that I had."

"I literally would, one week before every fight," Jones said. "I would go out and I would get blacked out wasted. And my logic was, if this guy were to beat me somehow, I can look myself in the mirror and say, the reason I lost is because I got hammered the week before the fight."
Jones then referenced one fight, his five round war with Alexander Gustafsson at UFC 165, where his performance was negatively affected by his questionable habits:
"I trained for the fight, but I definitely had this thing where I felt invincible," Jones said. "And I did a lot of wild stuff leading up to the fight. I definitely didn't give it my all. Really partying, drinking, staying up all night."
Jones' alcohol issues have certainly cost him more than one performance he wasn't happy with, and he admits that his relationship with it has never been 'healthy':
"My relationship with alcohol was never healthy, and I never went through a period in which I had a mature, healthy, responsible relationship with it."
Despite the somewhat scary stories Jones shared with Rogan, he did also tell the color commentator that he has been sober for 16 months. The former 205-pound king is eligible to return to action in July 2017.
If you enjoyed this story, please share it on social media!