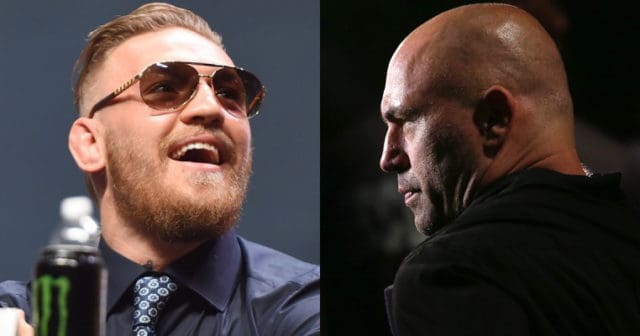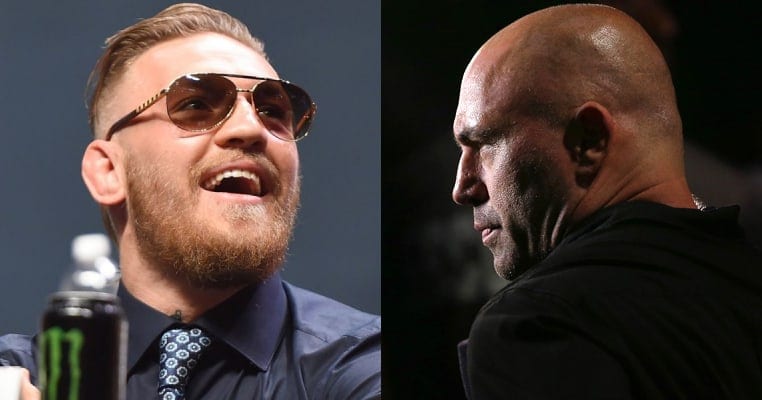 Following several years of Jose Aldo being the consensus best featherweight in MMA – even after Conor McGregor knocked him out – a shocking change of the guard took place at last night's UFC 212 from Rio de Janeiro when 25-year-old Max Holloway survived an early storm from Aldo to batter and brutalize the illustrious champion on his way to a merciful third-round stoppage.
The bloody stoppage in Aldo's hometown most certainly dealt a blow to his status as the widely accepted featherweight G.O.A.T., although many still believe that two losses don't take away his accomplishments at 145 pounds.
However, not everyone agrees with that.
Speaking up on his "Joe Rogan Experience" podcast during UFC 212, octagon commentator Joe Rogan insisted McGregor was indeed the best featherweight of all time because he knocked out the man who most consider to be the best:
"I've got to say Conor is the greatest 145-pounder of all time cause he knocked out Aldo, who was clearly the greatest. But in terms of who's got more victories, of course it's Aldo. The problem is, we're not doing MMA math here; you're having two guys actually fight each other. So if you said who is the greatest of all time? Well, it would have to be Aldo because he beat all these guys; no, no no, because the two of them fought and Conor merked him. So you've to give it to him. Otherwise there's no other metric. There's no other metric other than a knockout."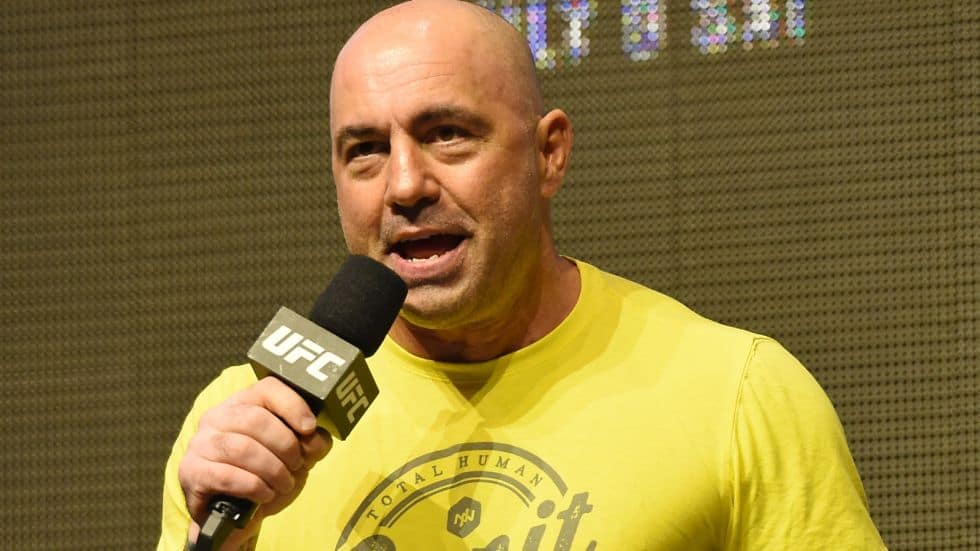 Harsh reality as it may be, Rogan at least has a strong argument for making the case that McGregor, who is currently the lightweight champion but pursuing a long-rumored boxing super fight with Floyd Mayweather Jr., is the best 145-pound MMA competitor of all time, even if he never competes in the division again.
Holloway's destruction of Aldo last night may certainly sway some opinions because it removed another substantial piece of the invincible aura Aldo once boasted as champ.
Rogan still acknowledged there would be a backlash to his words, noting that Aldo's body of work was the more impressive one and there would always be a shadow of doubt over McGregor's featherweight tenure because he fought for the title once, won it, and left the division:
"People will fight against it; 'No, because Aldo was the champion for so many years'. You're one hundred percent right. His body of work is much more impressive and there's always going to be an asterisk next to Conor because that was just this one time he fought for the title at 145, KO'd Aldo and was like, 'ya'll be cool. I'm out of here.'"
Rogan summed up his stance by reaffirming his belief that McGregor was the best ever because of his KO win over Aldo, the one single aspect of his UFC run that makes him overtake the long run at the top of Aldo:
"He's the best ever. You have to say he's the best ever even if he never fights featherweight again. Why? Because he KO'd the best ever. The reality is Aldo's the best ever but Conor KO'd him. You couldn't say without the Aldo fight that Conor was the best ever. Because if you look at all the different people that both of them fought, you're like wow it's really close, it's really interesting, Aldo has more fights. But once they actually fight, that's it. That's all that matters. It's not MMA math. So you've got to give it to him."
If you enjoyed this story, please share it on social media!