Holly Holm is back in the news for endorsing yet another supplement company selling WADA and UFC-prohibited substances…….
Heading into her anticipated UFC 197 title bout versus Miesha Tate, UFC women's bantamweight champion Holly Holm is back in the news for endorsing yet another controversial supplement company.
Following her shocking UFC 193 knockout win over former dominant champion Ronda Rousey, Holm was linked to supplement maker Intel Pharma, who produced WADA-banned steroid alternative Selective Androgen Modulator Receptors (SARMS), but after cutting ties with the company, now she's apparently signed a new deal with yet another controversial bodybuilding company.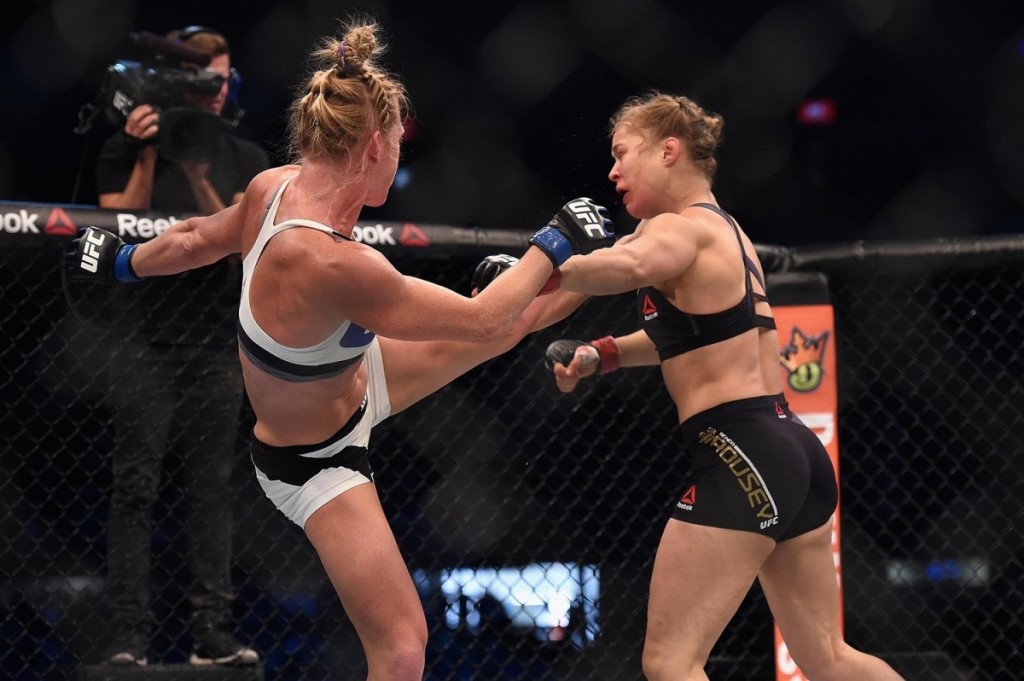 USA TODAY Sports has reported that Holm recently signed a new two-year deal with Hi-Tech Pharmaceuticals according to their owner Jared Wheat. Holm will supposedly appear in an ad for the company alongside five of their products which contain banned stimulant DMAA. The stimulant is comparable to amphetamine and was labeled a potentially serious health risk by the Food & Drug Administration (FDA) in 2013. The FDA also revealed that DMMA had lead to 86 'adverse health events.'
The FDA also seized $2 million worth of the supplement, which is advertised as being a weight loss and performance and enhancement facilitator, from Hi-Tech in 2013, but the company continues to sell DMAA while they remain tied up in court proceedings over the controversial substance.
And they don't seem to be all that bashful about putting that out in the public, with one product of description of DMAA boasting the following:
"Most companies let the FDA intimidate them into stopping the sales of this extremely potent combination'' reads one product description. "….Well not Hi-Tech!"
Neither Holm nor his manager were willing to comment on the subject when contacted by USA TODAY, but the UFC issued a quick statement to the news outlet. Jump to page two to find out what they said about their newly crowned champion…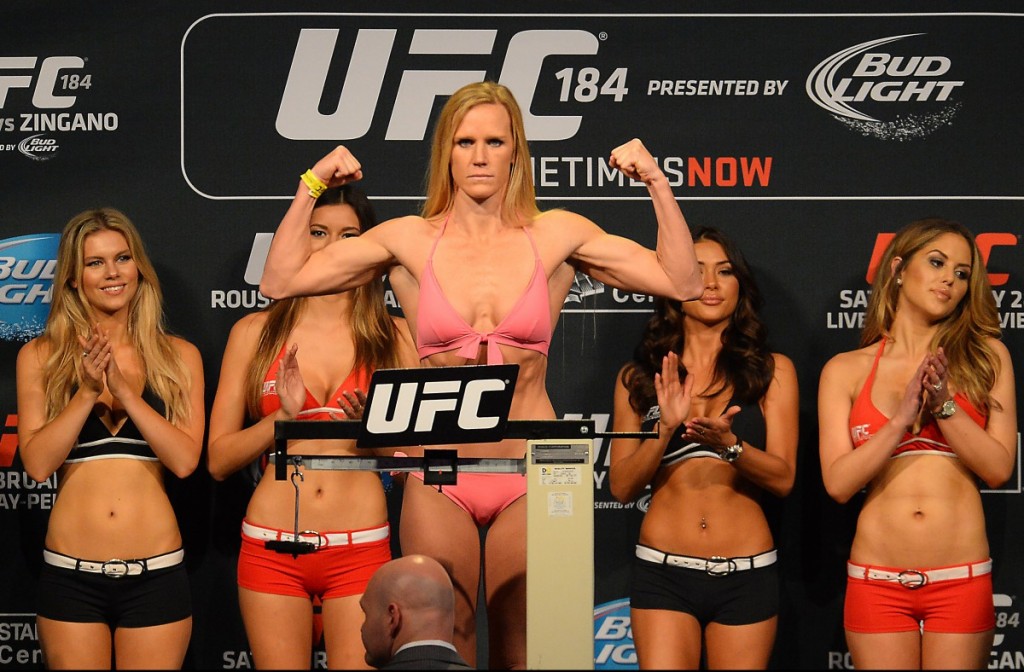 "Holly Holm is a great UFC champion and a role model for the sport of mixed martial arts. The UFC organization has not researched the company that is sponsoring Holm, and UFC does not condone any athlete that uses a substance on the World Anti-Doping Agency's Prohibited List.''
For her part, Holm has been tested a whopping seven times by USADA, which follows WADA's guidelines about banned substances, since the UFCs all-new increased drug testing program was put into effect last July. She has passed each and every test during that time period, proving she's a clean champion.
However, being linked to two companies who sell WADA-banned supplements simply isn't a good look for a high-profile champion who probably doesn't need that money earned as much as she doesn't need the negative publicity she's already getting for it, especially in this era of increasing stigmas about performance-enhancing drugs (PEDs) in MMA.
Should Holm pay closer attention to which companies she now endorses as one of the faces of the UFC, or is representing a banned supplement not really a big deal?