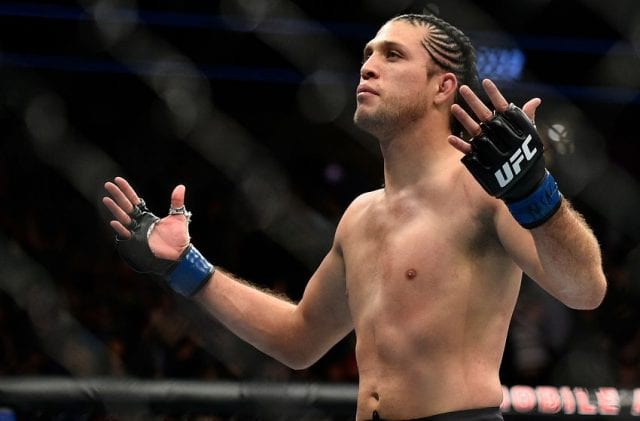 Brian Ortega and Max Holloway will be fighting each other in the main event of UFC 231 this weekend. But is this the first of several fights? Ortega thinks so.
Holloway and Ortega faced off earlier today during the UFC 231 pre-fight press conference in Toronto, Ontario, Canada. The featherweights answered a bevy of questions concerning this weekends title fight.
However, one of the most interesting questions of the presser triggered a rather honest response from both fighters. Ortega took the lead.
"Yeah. He ain't goin' nowhere, neither am I," Ortega said when asked if he thinks he and Max will meet again. "And there's no more room at the top. And like I said, no matter what happens, he ain't gonna, I don't see him spiraling down and going down in a crazy thing, neither do I see myself, so, whatever happens, we're gonna fall down, get back up, and then challenge each other again. So this is the beginning."
The champion then got on the mic and agreed before he suggested that he and Ortega may even fight in multiple weight classes in the future.
"Yeah, yeah, for sure. You see all the fights happen, you see a Chad Mendes fight happen a bunch of times, and the Aldo, and then you know, Frankie faced Aldo a couple times. Like you said, we're both the same age, we'll probably run into each other in a couple different weight classes.

"Who knows? You know, our backgrounds – Hawaiian and Mexican – we love food, so you might even see us be fighting for the 'daddest man on the planet,' who knows?
If you enjoyed this story, please share it on social media!