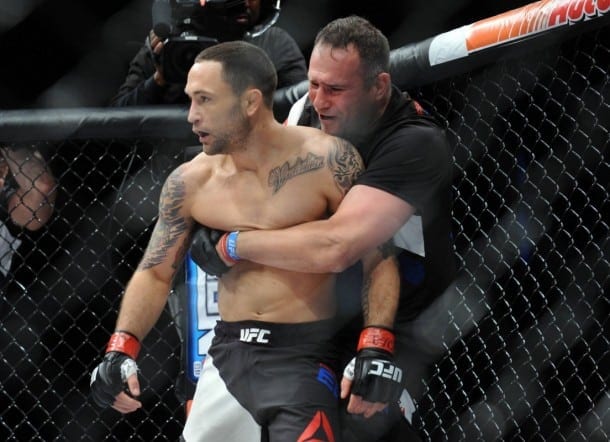 Frankie Edgar made sure there was no doubt about who the next featherweight title challenger should be when he met Chad Mendes in the main event of tonight's (Fri., December 11, 2015) The Ultimate Fighter (TUF) 22 from The Chelsea at The Cosmopolitan in Las Vegas, Nevada.
'The Answer' made sure that he was the only left of his namesake with a jaw-dropping first round KO of 'Money,' his fifth straight victory and third finish in that span.
Edgar got very vocal after the win, calling out UFC President Dana White for apparently leaving the building before watching him pick up yet another elite win. We'll have to await Edgar's next opponent based onthe result of tomorrow night's UFC 194 main event between Jose Aldo and Conor McGregor.
In the meantime, check out Edgar's amazing knockout right here: