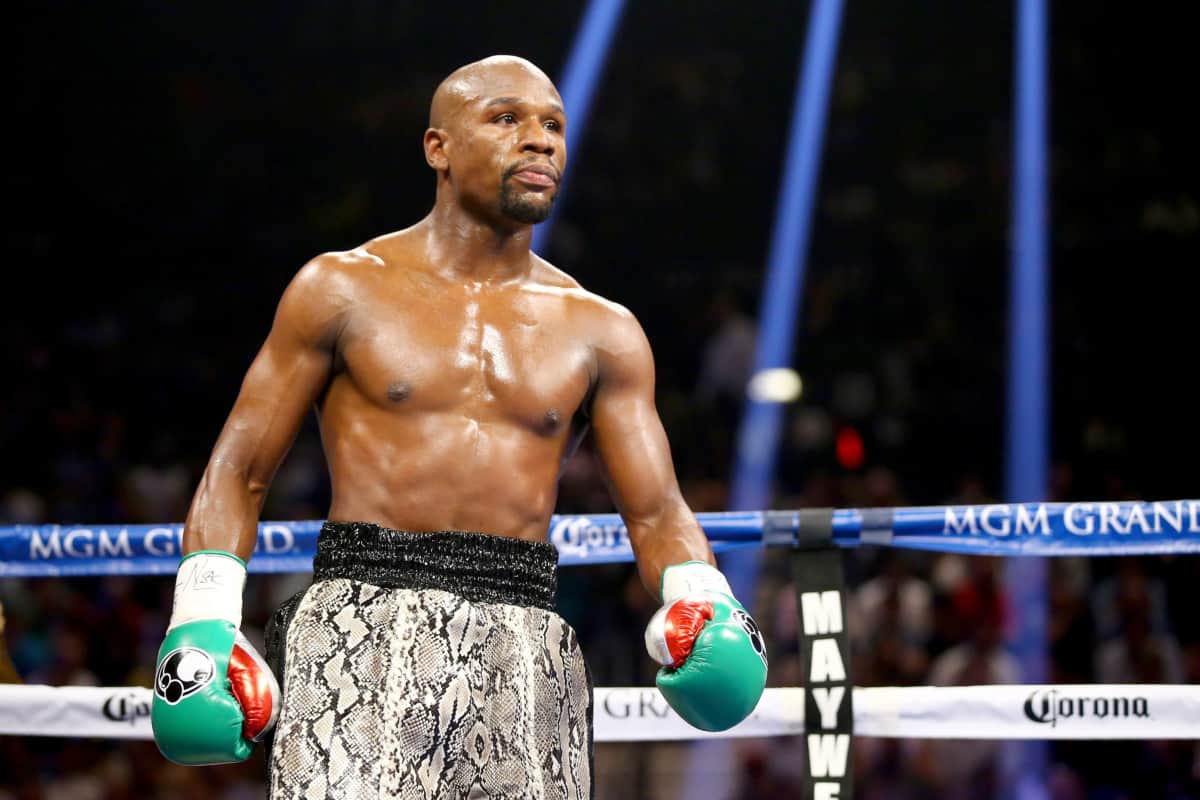 Another week and another claim by boxing legend Floyd Mayweather Jr. about his future in MMA.
For months now, Mayweather continues to tease that he will make the transition from the world of boxing to the land of MMA.
TMZ caught up with Mayweather in Los Angeles last week and talked to him about a potential transition into MMA.
During this brief interview, Mayweather noted that is going to take UFC welterweight champion Tyron Woodley up on his offer and claimed their work together could begin in the near future.
The latest development in this story is the fact that Mayweather is taking the most important step in this transition, which is to get a license to compete as a pro-MMA fighter. He plans to submit the paperwork to get licensed, which will likely be in Nevada.
"Everything takes time. Eventually, we're gonna apply for the license, and hopefully we can fight," Mayweather said.
If you recall, leading into their boxing bout with soon-to-be former lightweight champion Conor McGregor, Mayweather stated that this would serve as his retirement fight, which would leave him with a perfect 50-0 pro-boxing record. If this fight does happen then, it wouldn't impact his boxing record but rather his MMA record.
There have been rumblings of the UFC booking a rematch between Mayweather and McGregor. McGregor has made it clear in previous interviews that he wants the rematch to happen.

The UFC lightweight champion hasn't competed under the UFC banner since UFC 205 when he beat Eddie Alvarez for the title.