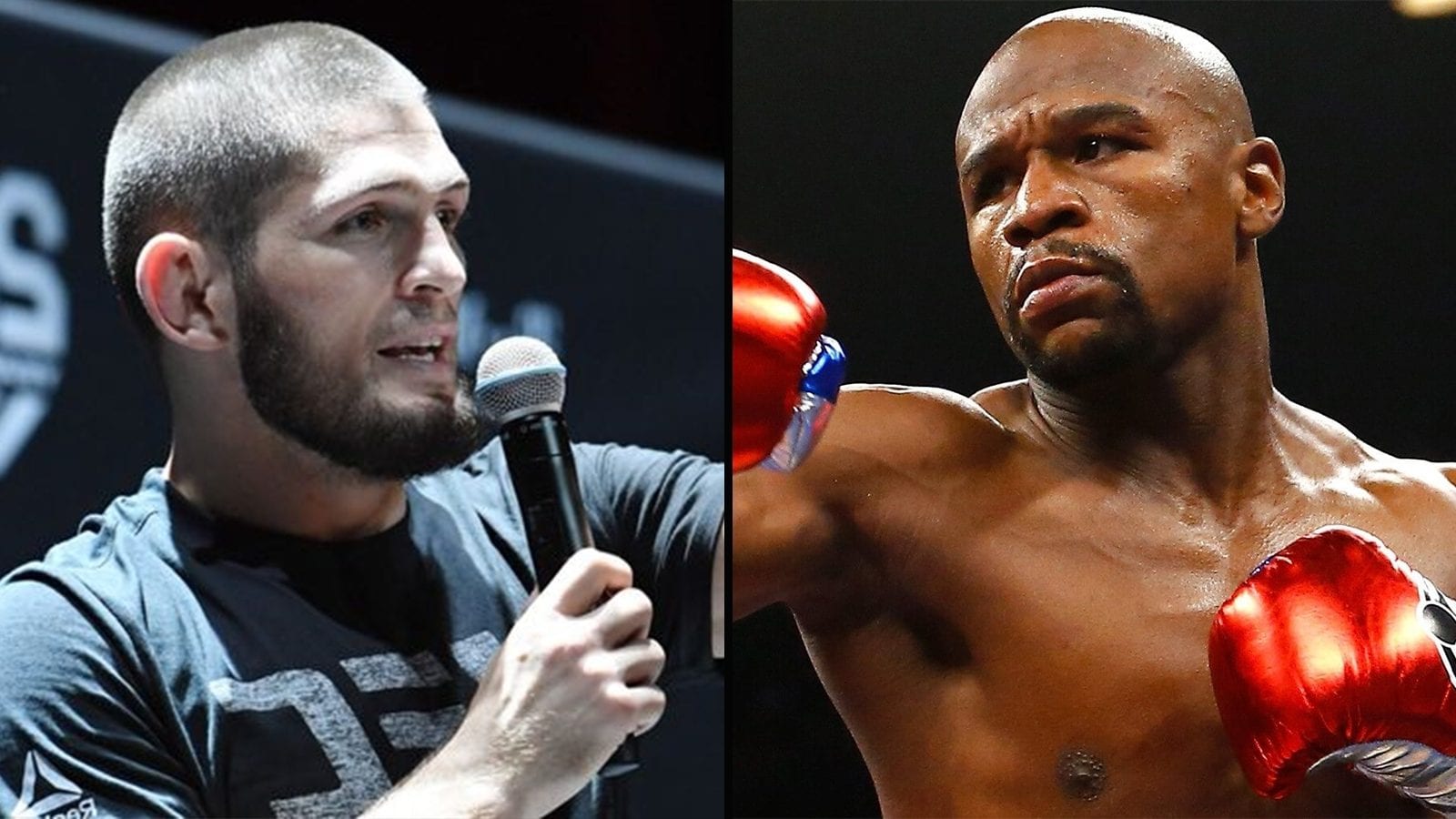 Floyd Mayweather explains the only way that he would be willing to fight UFC lightweight champion Khabib Nurmagomedov. Yes, we're back to this topic again.
The talk about this potential fight all came once Mayweather made some comments about Khabib starting a brawl following his fight against Conor McGregor at the UFC 229 pay-per-view event. This led to Khabib challenging the boxing legend to a fight.
Mayweather made headlines this week while speaking with TMZ Sports as he stated that he would be willing to come out of retirement to fight the UFC champion.
Mayweather Wants It His Way
However, there's a catch. That is Khabib having to come over into his world and box him.
"They came to me talking about the Khabib fight," Mayweather said (H/T to MMaFighting). "Khabib called me out, I didn't call Khabib out. They said it has to happen in the octagon. I said, 'You just tell me where Khabib has made nine figures before in the octagon. If he hasn't made nine figures, he's not the A side. I'm the A side. So if you guys want the fight to happen, you must come my way. My way, my rules."
Mayweather continued by stating that it's his way or nothing at all. He claims to be living a great life and if the fight doesn't happen then it won't hurt him at all.
"Has to [be boxing]," Mayweather concluded. "My way, my rules. I'm Floyd 'Money' Mayweather. Even if it don't happen, I'm comfortable. I've got a great life. Houses all over L.A. I'm retired and I'm still living a great life."
Although the chances of this fight actually happening are slim, people thought the same thing when McGregor was trying to make a fight happen with Mayweather last year. As much as this fight sounds ridiculous, which it is, time will tell how all of this plays out.