Demian Maia will look to get back in the win column at UFC 170, after suffering his first loss as a welterweight. A split decision loss to Jake Shields in October ended an impressive three fight win streak for the BJJ champion, and he faces a tough test in Rory MacDonald.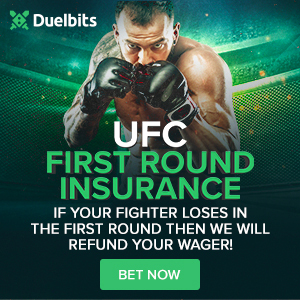 'Ares' recently had a four fight spree ended by Robbie Lawler at UFC 167; dropping a split decision over three rounds in November. MacD was long considered championship material before the loss to 'Ruthless' and will look to get back on track this Saturday.
Demian Maia spoke with MMAFighting recently about his pairing with MacDonald at 170:
""He has a good jiu-jitsu," he said. "That's not his strongest weapon, but he's the typical modern fighter. He knows how to do everything. He has a good jiu-jitsu and muay Thai, and good wrestling. He's the new generation."
"He's an excellent athlete. He has many things to prove and I'm happy to fight him. I know that a win over him brings great rewards. I'm fighting for a long time, not only in MMA but also jiu-jitsu, so I expect that my experience will make the difference in this fight."
MacDonald's technical style is very tricky, and has proved to be too much for 15 of his 17 opponents. Maia may be correct in his assessment of MacDonald's style, but I think he will need more than experience alone. For one, Maia needs to negate MacD's 4.5 inch reach advantage.
"A loss is horrible, and it's even worse in the UFC," he said. "I lost many positions in the rankings, maybe I would fight for the title with a win but I'm not anymore. But I've learned a lot of things that will be useful if I want to be the champion one day."
Maia fought his way to a title shot at middleweight against Anderson Silva at UFC 112, but was unsuccessful over five rounds. The Brazilian grappling ace then dropped two more losses over five fights before deciding to drop to 170 pounds, and he has looked a new fighter ever since.
The question is whether MacDonald's technical precision and youth will overcome Maia's experience and grappling abilities. One thing is for sure; a loss for either man would not be good news.