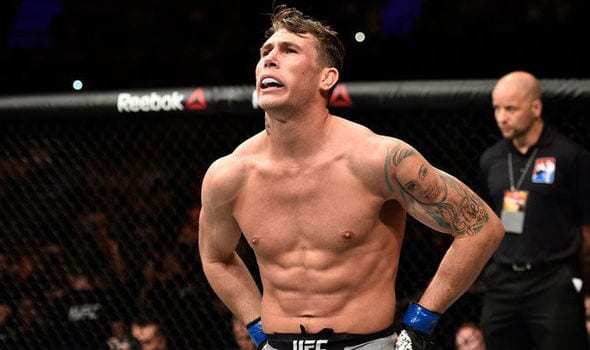 UFC London headliner Darren Till is looking forward to taking Jorge Masvidal's 'soul' come Saturday (March 16, 2019).
Liverpool's Till can't wait to get back into the Octagon to erase the bitter taste of defeat out of his mouth. Till's rise to welterweight title contention was almost as sudden as the submission loss he suffered at the hands of then-champion Tyron Woodley.
But as the 26-year-old told Bloody Elbow in a recent interview, he is glad to be headlining in London against a tough veteran like Masvidal. According to Till, five rounds will give him more time to thoroughly dominate "Gamebred" in every facet.
"(A five-round fight) gives me more time to play with him and break him mentally," Till said. That's what I do to my opponents, I break them, I take their soul and show them they should not be in that cage with me."
"Every fight is a different fight," Till added. "I am not the same, he is not the same. He can study my style, my fights, does not matter, it will not change the outcome of the fight. I will finish him."
Till admits that having home Octagon advantage is a definite advantage, however, he doesn't think that will change the outcome either.
Both the UFC London prelims and the main card will air entirely on ESPN+.
If you enjoyed this story, please share it on social media!