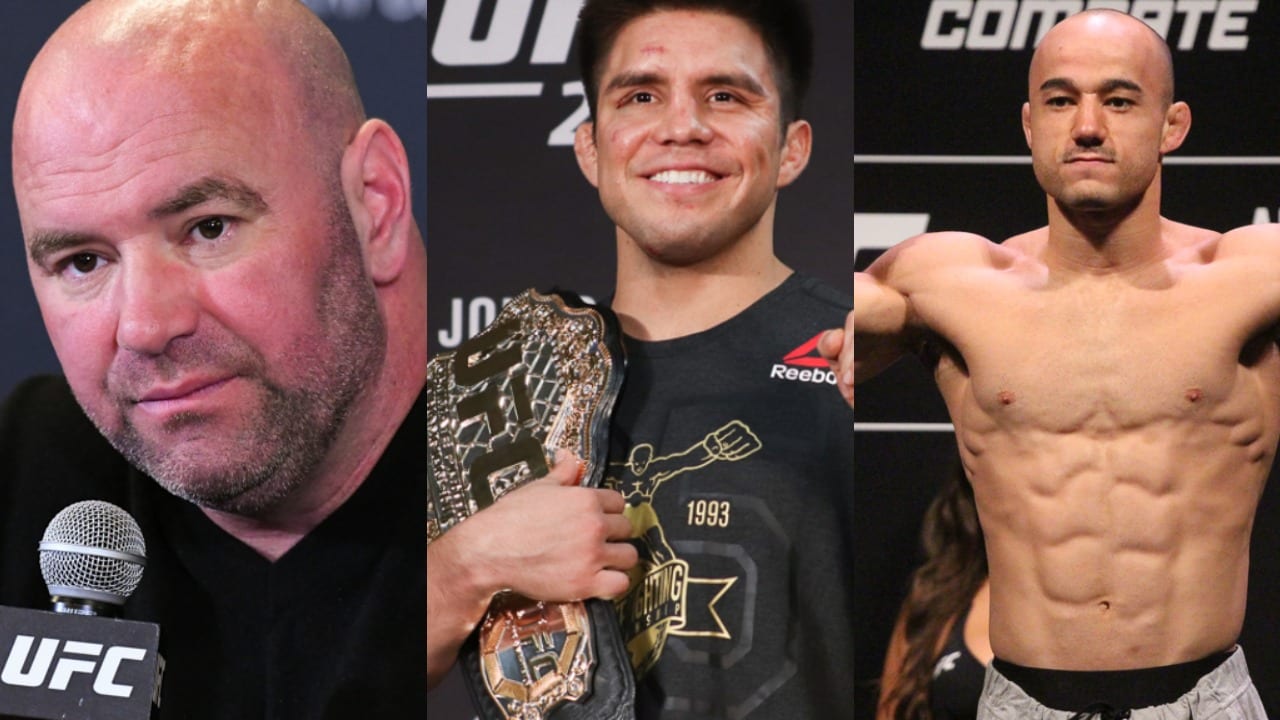 Dana White targets a fight between UFC flyweight champion Henry Cejudo and Marlon Moraes for the vacant UFC bantamweight title.
The title is vacant due to TJ Dillashaw voluntarily relinquishing it due to a recent failed USADA drug test. Dillashaw was suspended for one year and fined $10,000 by the New York State Athletic Commission (NYSAC) for failing a USADA drug test. The failed drug test came from his fight with Henry Cejudo.
White elaborated on his idea on Saturday night following UFC Nashville. This is where he hinted at his plans by throwing out Cejudo vs. Moraes for the title with Jussier Formiga and Joseph Benavidez serving as a backup in case either fighter can't make the fight.
"They both want that fight really bad," White told MMAJunkie. "It seems like a good fight to make with the whole Dillashaw thing now, and then you do (Formiga) versus Benavidez on the same card – anything goes wrong, one of them can step up and take the fight, and then the winner of that fight is the guaranteed No. 1 contender for the next (flyweight) shot."
It makes sense as Cejudo is the latest fighter to beat Dillashaw while Moraes has emerged as the expected challenger for the bantamweight title. He's fresh off a submission win over Raphael Assuncao.