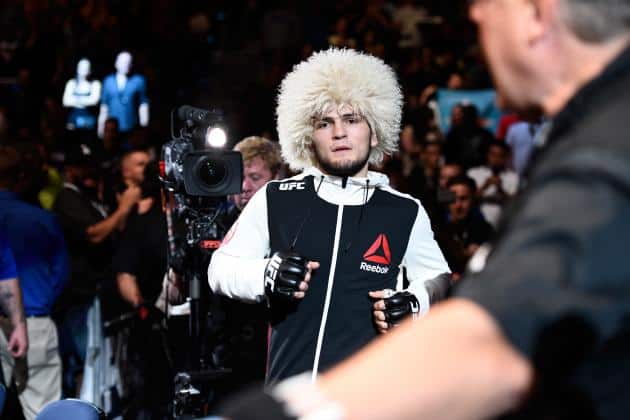 UFC 209 is set to go down this evening (March 4, 2017) live on pay-per-view (PPV) from the T-Mobile Arena in Las Vegas, and although it will be headlined by a welterweight title fight between Tyron Woodley and Stephen Thompson, the card lost a highly intriguing fight yesterday when Khabib Nurmagomedov was forced to withdraw from his interim lightweight title fight with Tony Ferguson.
Nurmagomedov was hospitalized after dealing with weight cutting issues, but UFC President Dana White said that the fight could've been 'saved' had "The Eagle's" team handled things differently:
"Basically, his team had decided to take him to just some random hospital here in Las Vegas instead of picking up the phone and calling our doctor and calling Brianna [Mattison], who runs all the medicals," White said on FOX Sports 1. "They went rogue and went out and did their own thing. Had they done this thing the right way, the fight probably could have been saved."
The situation once again sparked discussions about the issue of weight cutting in MMA, and although White said that Nurmagomedov will be 'fine', he admitted that it's never good to see something like this happen:
"It's never good," White said. "If you're doing it and things are going bad, it's bad on your kidneys, it's bad on your liver. It's just bad all the way around. He's doing better now. Obviously, he's OK. He's gonna be fine. But yeah. It's never good."
Are you still interested in watching UFC 209?
If you enjoyed this story, please share it on social media!