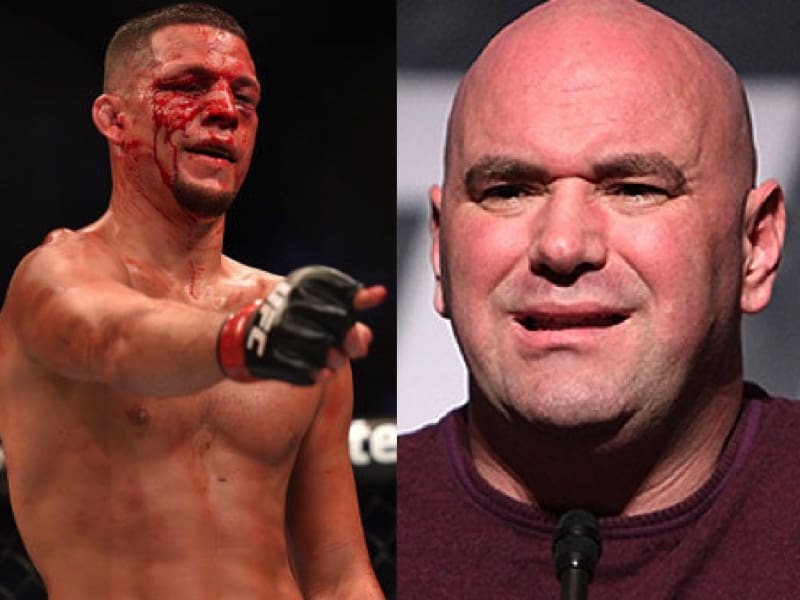 UFC veteran Nate Diaz made headlines last night when he posted on Instagram that he was aiming to return this May or June.
Diaz has been out of action since his majority decision loss to Conor McGregor at August 2016's UFC 202, but that didn't stop two top-ranked lightweights from calling him out for a potential fight.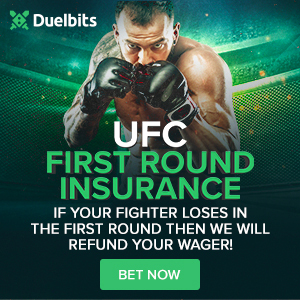 It's unlikely Diaz would accept an offer to meet either of those combatants, however, as he's made it clear he'll only return for his highly-publicized (and lucrative) trilogy match with archrival "Notorious," and only for a massive payday if he does. But that's not going to stop the UFC from offering the popular Stockton slugger from a fight, as UFC president Dana White told TMZ Sports that he would offer Diaz a fight right away when asked about his comeback:
"I'll tell ya what. I'll call him today and make him an offer. I will make Nate Diaz an offer to fight today.

"I gotta look at the rankings and see where everybody is."
As for which fight he's going to offer Diaz, White said it most likely won't be a trilogy match with McGregor because he believes fans want to see 'The Notorious' meet the winner of UFC 223's Ferguson vs. Nurmagomedov – and well, they can do McGregor vs. Diaz III at 'any time':
"I think people would rather see Conor come back and either fight Tony [Ferguson] or Khabib [Nurmagomedov] — whoever wins — and the Nate Diaz fight isn't going anywhere. We can do that thing any time."
It may be a bit of a stretch to say the UFC can do McGregor vs. Diaz III at 'any time' considering the overall uncertainty present that McGregor will even fight in the UFC again after his reported $100 million payday to box Floyd Mayweather last August.
With confusion abound at 155 pounds, the UFC would most likely be lucky to get McGregor back in the octagon to fight the winner of Ferguson vs. Nurmagomedov given the recent circumstances.
That would leave Diaz to fight a lower – albeit elite – level of an opponent, something he's most likely not willing to do.
Stay tuned to see if Diaz accepts White's offer.