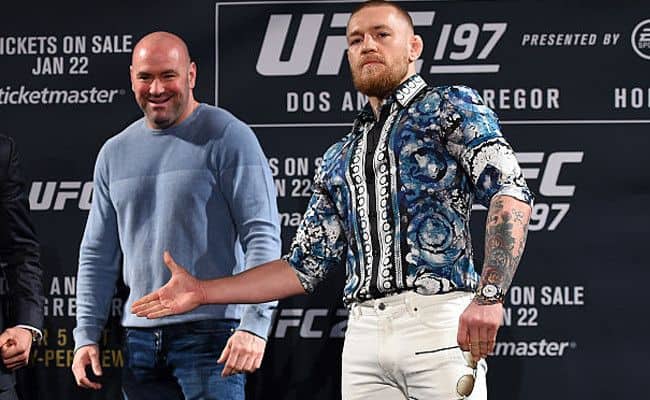 UFC President Dana White is playing the waiting game when it comes to Conor McGregor and his current problems with the law.
The former UFC featherweight and lightweight champion is in the middle of some ongoing legal issues.
It's been well established by now that McGregor and several members of his entourage decided to fly from Ireland to Brooklyn, New York earlier this month to get revenge on current lightweight champion Khabib Nurmagomedov.
This led to him attacking the fighter bus that had Khabib on and he was arrested as a result.
He was charged with three counts of assault and one count of criminal mischief. McGregor still has a court date set for June 14th to face his charges.
White told TMZ Sports that it's up to the New York legal system to deal with McGregor. Then, after that gets sorted out, the promotion will begin considering sanctions on the former two-division champion.
"He's gotta be punished by the law first," White said when asked how officials were handling the McGregor situation (transcript courtesy of MMA Fighting). "Let's see what happens in New York.