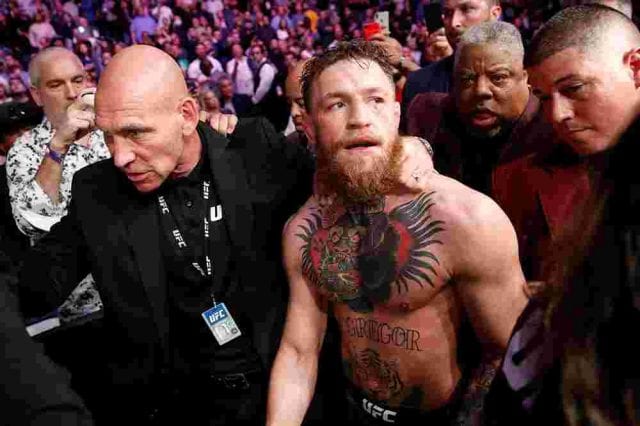 Earlier today (Tues. March 26, 2019) The New York Times issued a report suggesting UFC star Conor McGregor was being investigated for sexual assault in Ireland.
A woman has accused McGregor of sexually assaulting her back in December. The Irish star has not been charged with a crime as of this writing; however, he was arrested in January. The report drops the same day McGregor announced his abrupt retirement from mixed martial arts (MMA) competition.
ESPN's Ariel Helwani shared a statement from a McGregor spokesperson, who suggested "The Notorious'" retirement was in no way connected with the report that followed several hours later:
McGregor hasn't fought since his UFC 229 defeat to Khabib Nurmagomedov in October. There were talks of McGregor fighting in July, however, given his retirement and these allegations, the Irishman's fighting career very well could be over. If you enjoyed this story, please share it on social media!