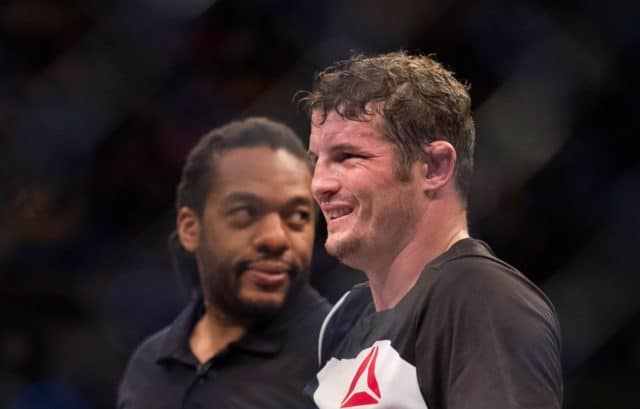 The main card of UFC Fight Night Hidalgo kicked off tonight (September 17, 2016) with a featherweight duel. Former Velazuelen wrestling champion Maximo Blanco battled hard-punching grinder Chas Skelly.
There would be no grinding this night.
The Tokyo-based Blanco is known for charging out of his corner and blitzing in the first round. It was "The Scrapper" Skelly though who sprinted out of his corner at Blanco. He threw a jumping front kick and was met from one from Blanco as well, but it was Skelly's who landed with the more forceful impact. The kick knocked Blanco to the mat, and as he tried to rise, Skelly immediately began setting up a front choke. In the ensuing scramble, Skelly first threatened with a guillotine but transitioned to a D'Arce choke. Within seconds, Blanco was unconscious. The win gives Skelly the fastest submission in UFC/WEC featherweight history.
Final Result: Chas Skelly def. Maximo Blanco by submission (Anaconda choke) at 0:19 of Round 1.