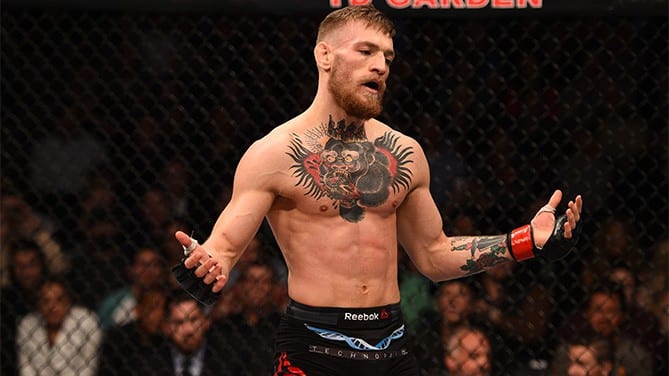 Reigning UFC featherweight champion the "Notorious" Conor McGregor made headlines today (April 19, 2016) when he released a tweet indicating that he would be retiring at just 27 years of age ahead of his scheduled rematch with Nate Diaz which was set for the main event of July 9's blockbuster UFC 200 from Las Vegas.
After the MMA world blew up in the midst of chaos, UFC president Dana White appeared on ESPN's Sportscenter to clarify the news.
According to White, McGregor has been pulled from his main event spot at UFC 200 due to the fact that he refused to come to Las Vegas to participate in promotional activities for the card:
White confirmed that these promotional responsibilities are mandatory, leading the UFC with no other choice than to pull the Irishman from the card.
As far as retirement goes, the UFC president had no word on whether or not McGregor's tweet was true.
The "Notorious" one has become one of the fastest stars in sport history over the last few years, but is coming off of a shocking loss to Diaz in a welterweight bout at March 6's UFC 196.
What do you make of this news?
Have we seen the last of one of the UFC's most iconic champions?
[interaction id="571876db39702c9c4f08377d"]