Following his decision win over Jorge Masvidal in the main event of last November's UFC Fight Night 79, former UFC lightweight champion Benson Henderson declared that he would be testing the free agent waters with his contract now fulfilled.
It was a statement that more and more fighters seem to be making in this new and not-so-lucrative Reebok sponsorship era, but many of the fighters simply see what they're worth on the open market and then find out if the UFC will match them or not. Some end up staying, and others, like former UFC light heavyweight contender Phil Davis, actually do leave for a better deal in another promotion.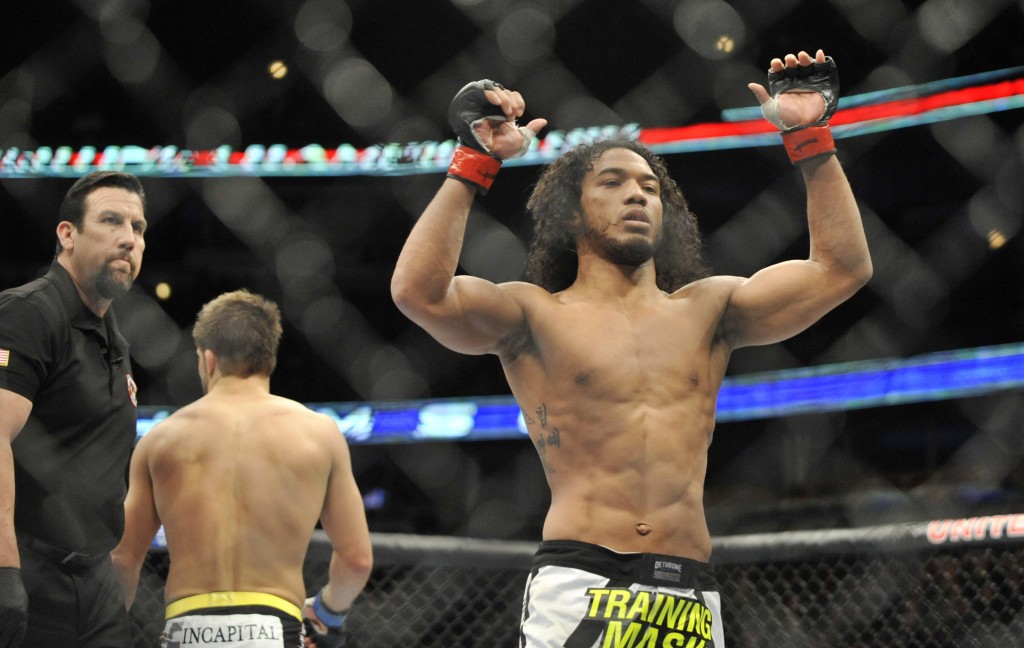 And today (Monday, February 1, 2015), news arrived from Henderson that he has joined Davis in Bellator, releasing a statement via his website:
I'd like to officially announce my move over to Bellator MMA.
I'm beyond excited for this next phase of my career, it's a big move, like any move when switching employers or jobs after having worked somewhere for such a long time.
I have to thank the BigMan upstairs for putting some amazing people in my life, my wife (first and foremost) and a lot of truly smart and insightful people behind the scenes who helped make the connections and negotiated this deal to bring it to fruition.
I'd be remiss to not thank Dana White and Lorenzo Fertita for the opportunities they presented me, you guys have helped me change my life for the better and to be able to provide my family with the things I didn't have while growing up. For that I'll always have the utmost appreciation. Thanks for all the advise you guys gave too, both business wise and personal.
And last but not least, to who it is I think of when I think of the UFC! Everybody behind the scenes who I personally dealt with every time I reported in or had to do something. Mayra, Melissa, Dave, Chris, Nick, Tracy, Joanie, Maura, Tony, Heidi, Ryan, James, Dave, Kaia (sp.???), Burt, Rob, Rudy, Stitch, House, Mike, Susie, Dean, Donna, Feryal, Sean, Joe, Brad, Jazzmine, Candice, Michelle, Reed, sorry I can't name everyone or this list would go on for forever. There's a whole ton of people behind the scenes who make that show what it is. You guys and girls are the ones who make that show great and allow us fighters to do what it is we love!!! Much love to you all and thanks for putting up with me for so long.
To my fans, thanks for all the love and support, I'll keep giving you my all, opening up my heart and soul inside that cage. I'm excited for this next chapter and building new relationships with guys I've heard nothing but great things about like Scott Coker, Rich Chou and Mike Kogan.
#TheOnceAndFutureKing
BH
UFC officials confirmed that they had declined its matching rights on Henderson's offer, making his move official. With the announcement, Henderson will now reportedly move back to lightweight after winning his last two UFC bouts at welterweight, and it appears that he's already found his first potential opponent.
Read on to the next page to find out who called out 'Smooth' quite quickly….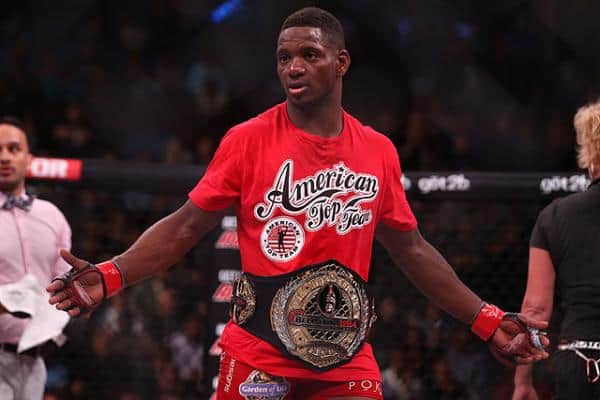 Bellator lightweight champion Will Brooks heard the news, he immediately got on Twitter to call Henderson out with 'Smooth's own line, stating that he'd be his 'huckleberry':
I'll be your huckleberry… ??? #justsaywhen

— Will Brooks (@illwillbrooks86) February 1, 2016
Now, Henderson may have received right to walk because of his sometimes grueling style that has lead to many decisions throughout his UFC tenure, but he's also a big name who will undoubtedly boost Bellator's scope and attention significantly in 2016.
It's also clear that Henderson most likely got a much better offer to join them, and he'll also be able to gain income from his own sponsors once again. All in all, it just seems like a much better deal for 'Smooth.' Will he become Bellator champion soon?