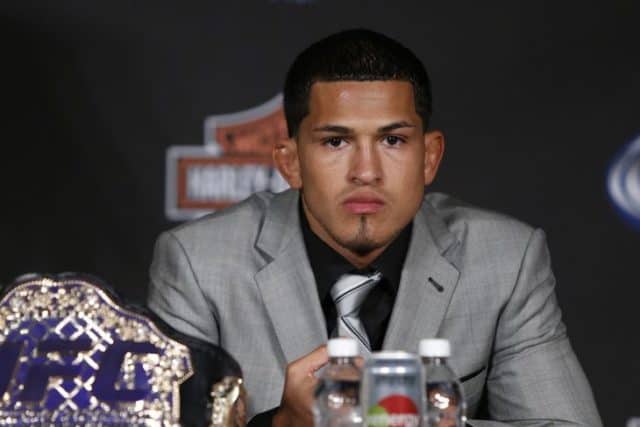 A report surfaced yesterday (Oct. 27, 2016) indicating that three of Anthony Pettis' cars had been set on fire and burned in his driveway at his home in Milwaukee, Wisconsin. Today (Oct. 28, 2016), the former UFC lightweight champion commented on the horrible situation via his official Instagram account.
While "Showtime" admitted that he won't be 'defeated' by the situation, he did say that he was 'saddened', and that he plans to do everything in his power in order to find out who committed the crime:

After dropping two straight bouts at lightweight, the ex-champion recently dropped down to 145-pounds where he scored an impressive victory over then No. 6-ranked Charles Oliveira last August. Pettis is now set to take on No. 3-ranked surging contender Max "Blessed" Holloway at Dec. 10's UFC 206 from Toronto, Canada with a potential title shot on the line.
If you enjoyed this story, please share it on social media!