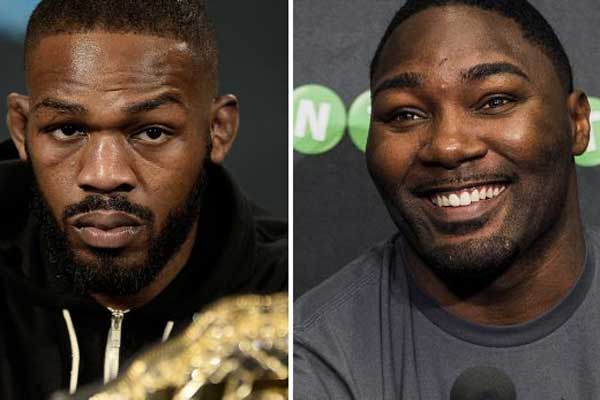 A dream match-up more than four years in the making would put light heavyweight champion Jon Jones against Anthony Johnson at heavyweight.
If the fight is ever to happen, however, "Rumble" wants his cut. Speaking with former MMA champion Josh Thomson on a recent episode of the Sammy and the Punk podcast, Johnson said he believes a fight between he and Jones could generate millions of dollars and he just wants what's fair (h/t BJPENN.com).
"Jon and I were supposed to fight four years ago," Johnson said. "If a fight that was supposed to happen four years ago is still a hot topic, that's not some half a million dollar payday. That's worthy of every penny you deserve to fight somebody. "I'm not gonna say a number right now. Put it like this. It's more than a million — plus pay-per-view buys."
Johnson is currently dealing with his own situation after receiving a restraining order for "an immediate present danger of dating violence," so a UFC comeback isn't likely anytime soon. However, should he and Jones clash in this heavyweight super fight, "Rumble" is adamant everyone would win.
"At the end of the day, everybody comes out on top," he said. "The organization is obviously going to come out on top, and the fighters come out on top cause they got paid, and the fans come out on top because they got to see that one fight that they wanted to see."
Johnson wanted to make it clear that this fight wouldn't just be a "money grab". He actually believes he has the skillset to beat the GOAT.
"I do think I can take Jon," he said. "I honestly believe I can beat anybody. I'm a fighter, I'm supposed to believe in my skills."

Johnson, 35, retired after losing to Daniel Cormier in a title fight at UFC 210.