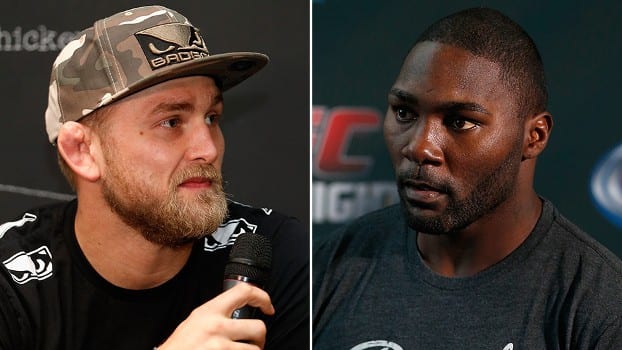 UFC light-heavyweights Alexander Gustafsson and Anthony Johnson will collide at UFC On FOX 14 this January 24th, with the next shot at championship glory on the line. With Jon Jones taking care of business against Daniel Cormier at UFC 182, the door has been left wide open for a rematch with "The Mauler", or a fresh contender in "Rumble".
Both guys have looked lethal in recent outings, with Johnson starching Pride FC legend Antonio Rogerio Nogueira, and Gus putting a beat down on Jimi Manuwa in London, England. One concern for the Swedish star in the lead up to the bout with "Rumble" is a level playing field, as he posted the following video to his official Facebook account:
With the recent news that the UFC has thrown out their plans for in-house random testing, at the least we know that the individual agencies are still out there testing fighters. No word yet from Johnson's camp, but it's highly unlikely he'll turn down the chance to prove he is clean ahead of this huge fight.
The USADA (United States Anti-Doping Agency) are responsible for testing "The Mauler", and hopefully "Rumble" too. Former UFC welterweight champion Georges St-Pierre has become an advocate for stronger, WADA (World Anti-Doping Agency) style testing, and it looks like Alexander Gustafsson is joining him. And there's Cung Le getting tested by some Mickey Mouse commission in the far East…..
Follow @Rorylowkick

Follow @LowKick_MMA

Tweet