USADA Provisionally Suspends Gleison Tibau After Potential Violation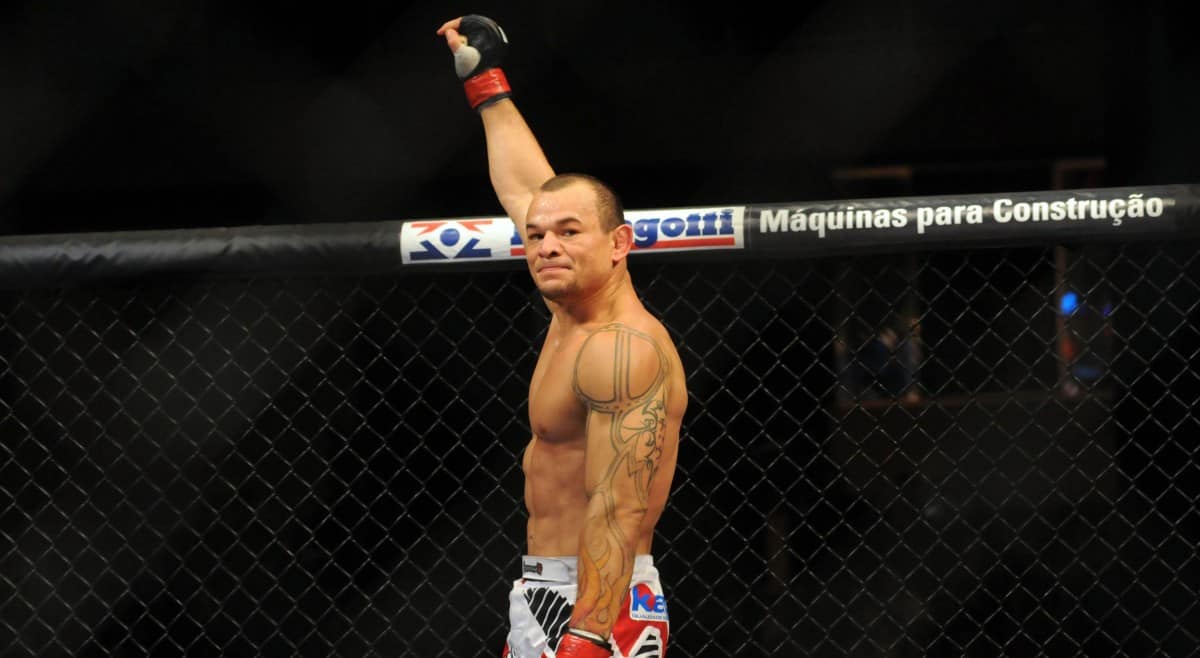 The UFC announced on Friday that Gleison Tibau has been "provisionally suspended" due to a potential failed out-of-competition drug test by USADA. That test comes from his last fight, which was against Abel Trujillo at UFC Fight Night 77.
The UFC issued the following statement on the matter:
The U.S. Anti-Doping Agency (USADA) has notified both Gleison Tibau and UFC that he has been provisionally suspended due to a potential Anti-Doping Policy violation stemming from an out-of-competition test.
USADA, the independent administrator of the UFC Anti-Doping Policy, will handle the results management and appropriate adjudication of this case involving Gleison Tibau. Additional information will be provided at the appropriate time in the process.
Tibau locked in a rear-naked choke on Trujillo at the event, and the fight was stopped in the first round. UFC Fight Night 77 took place on Saturday, November 7, 2015, at the Ginásio do Ibirapuera in São Paulo, Brazil.
Tibau, 32, has fought in the UFC since 2006 and compiled a 17-9 record while fighting the biggest MMA promotion in the world.
Tibau has yet to comment on the matter, so it appears that he is waiting to see if USADA actually suspends him or not.