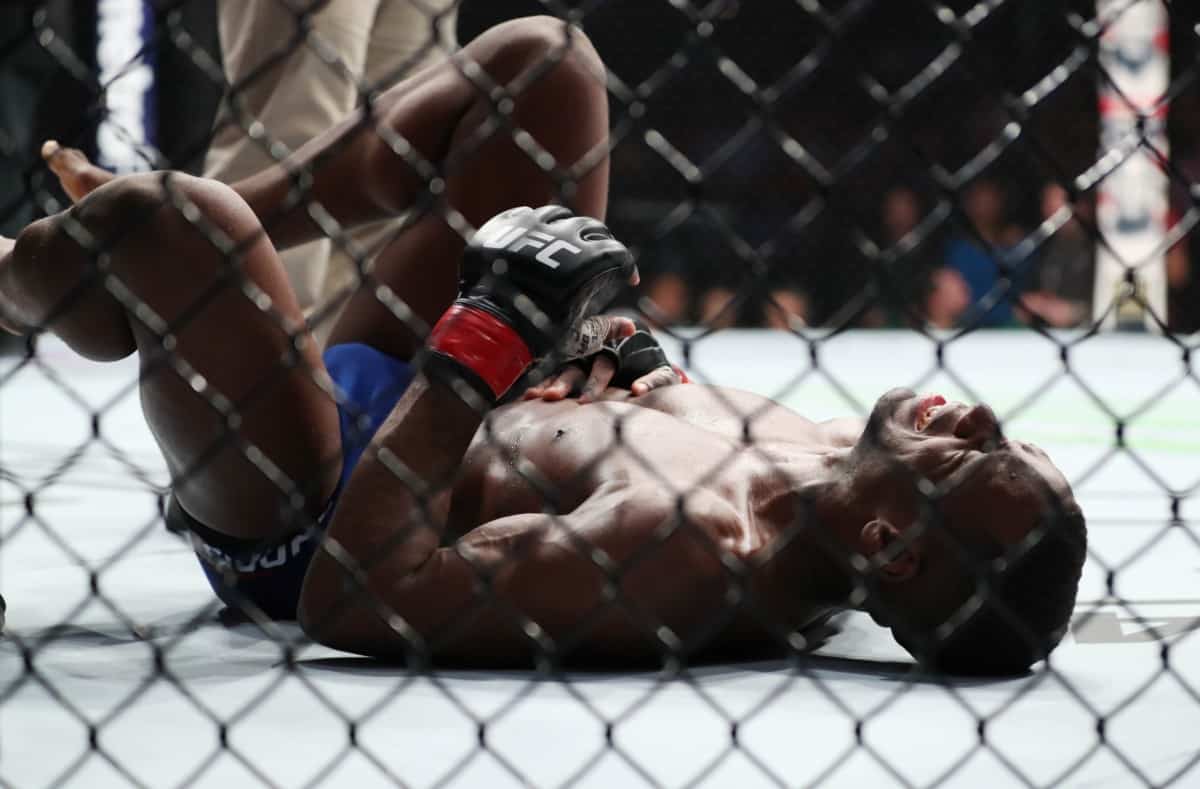 Former Bellator lightweight champion Will Brooks was looking to extend his perceived rise up the deep UFC 155-pound ranks when he met Alex Oliveira in the co-main event of last night's (Sat., October 1, 2016) UFC Fight Night 96 from Moda Center in Portland Oregon.
Instead, he suffered his first UFC loss to a fighter who missed weight by a lofty 5.5 pounds, succumbing to a brutal third-round TKO from the Brazilian "Cowboy" after breaking his rib in the first round. After the disappointing loss, Brooks discussed the injury on Twitter, noting that he couldn't feel bad for himself and would be back:
Broke my rib in the first. No time to feel bad for myself, I'll be back. #ivesurvivedworse

— Will Brooks (@ILLxWillBrooks) October 2, 2016
He also released a photo of himself in the hospital, noting that he 'needed a beer' after the injury caused him to noticeably grimace on multiple occurrences during the later portions of the fight:
https://twitter.com/TRILLwillbrooks/status/782470803887579137
The rib appeared to be hurt when Brooks absorbed a brutal elbow from Oliveira in the first round, and it certainly played a big part into his subsequent decline and loss. However, there are many crying that he was hurt by an opponent in a fight, an obvious byproduct of the sport he was competing in.
Regardless, Brooks has his first UFC loss in only second fight, albeit to an opponent who was more of a welterweight than a lightweight at weigh-ins and fight time.

Brooks will definitely be back after he heals, yet his UFC career is off to a rocky start. Do you think he'll be able to turn things around in the world's toughest MMA promotion?