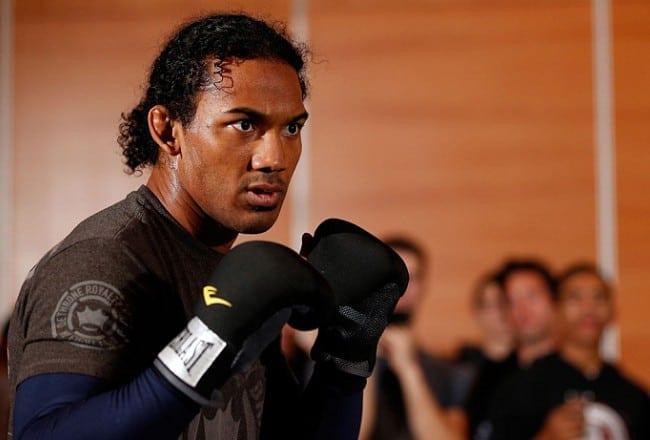 Former UFC and WEC lightweight champion Benson Henderson made a smooth transition in to his role at welterweight, defeating the much larger and surging Brandon Thatch this past February by submission. In comparison to his recent form as a lightweight, 'Smooth' looked outstanding at 170 pounds, and will look to continue his journey in the welterweight category for now.
Another fighter who has been talking about a new weight class is Thigao Alves. The Brazilian slugger recently got torn apart by Carlos Condit in Brazil, and had publicly stated he was considering a drop to lightweight. According to a report by Ariel Helwani of MMAFighting, 'Pitbull' and Henderson are being targeted to meet in a welterweight headliner later this year: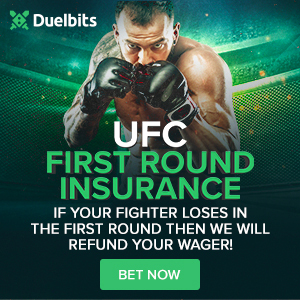 According to sources close to the promotion, the UFC is targeting a welterweight fight between Benson Henderson and Thiago Alves to headline the Nov. 28 show at the Olympic Gymnastics Arena in Seoul, South Korea. The fight has yet to be finalized, but if it is, expect it to be announced in the coming weeks.
The card will be the first to be held in South Korea, and a pairing between the exciting Brazilian striker and the part-Korean former lightweight boss could be fitting as the main event. For Alves it may be going through the motions at this point, and perhaps in terms of prospects 155 could be better.
5-5 in his last 10, this may well be the last roll of the dice at welterweight for Alves, and Henderson is no easy task. He took out 'Ruckus' in a great fight earlier in the year, and you could argue that Thatch is much more of a threat than 'Pitbull'.
We'll keep you updated as this card grows, so stay tuned to LowKickMMA for more UFC Fight Night 79 news and beyond!