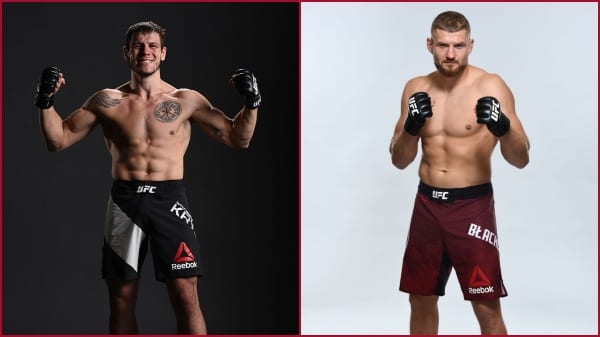 In the co-main event of today's fight card 26-year-old Ukrainian fighter, Nikita Krylov faced off with Poland's Jan Błachowicz in a pivotal light heavyweight fight.
Krylov comes into the contest on an impressive four-fight winning streak. This will be the first fight in Ktylov's second stint with the UFC. Błachowicz, 35, comes into Moscow riding a nice three fight win streak of his own. He most recently defeated hard-hitting Brit Jimi Manuwa via unanimous decision earlier this year.
Round One
These guys waste no time. Krylov pushes forward in typical fashion, and Błachowicz stands his ground. Krylov lands a sneaky trip and ends up in Błachowicz closed guard. Krylov is having a hard time landing any significant strikes due to Błachowicz good defense. Błachowicz scrambles and gets top control, Krylov looks for a choke but loses his grip. Błachowicz is demonstrating some strong top control. He passes to side control and picks his shots on Krylov. Błachowicz should win round one.
Round two
Round two starts with a fist bump followed by a push kick from Krylov. Błachowicz sidesteps the kick but finds himself defending an ankle lock. Błachowicz easily defends the submission and again finds himself in on top of Krylov in side control. Błachowicz sinks in both hooks and locks in a head and arm choke. Krylov taps promptly.
Jan Błachowicz defeats Nikita Krylov via submission (darce choke) at 2:41 of round two