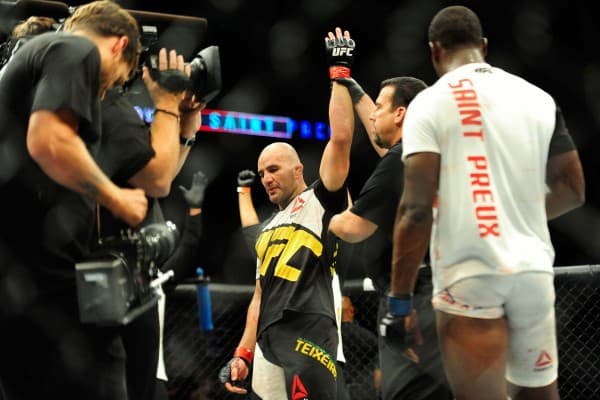 Despite a somewhat under-the-radar card at the tail end of the busiest summer in UFC history, last weekend's (Sat., August 8, 2015) UFC Fight Night 73 from the Bridgestone Arena in Nashville, Tennessee did some surprisingly strong viewership numbers on FOX Sports 1.
Figures arrived from MMAPayouts.com that UFC Fight Night 73, which featured Glover Teixeira submitting Ovince St. Preux in the third round of the main event, had a strong average of 1,159,00- viewers, making it the third-most watched UFC Fight Night of 2015. The preliminary card averaged a strong 306,000 viewers in the two hours prior to the main card.
Only UFC Fight Night 59, which averaged 1,700,000 viewers and featured Irish superstar Conor McGregor defeating Dennis Siver, and UFC Fight Night 61, which averaged 1,200,000 viewers and was headlined by Ben Henderson's welterweight debut versus Brandon Thatch, had higher averages in 2015.
It's a significant and encouraging set of numbers for the UFC and their FOX Sports partnership, as only two Fight Night events averaged over 1,000,000 viewers last year. UFC Fight Night 73 did not feature any mainstream or even big name stars, so the viewership hike may be attributed to the recent boom in overall exposure for the UFC and MMA as a whole thanks to multimedia megastar Ronda Rousey.