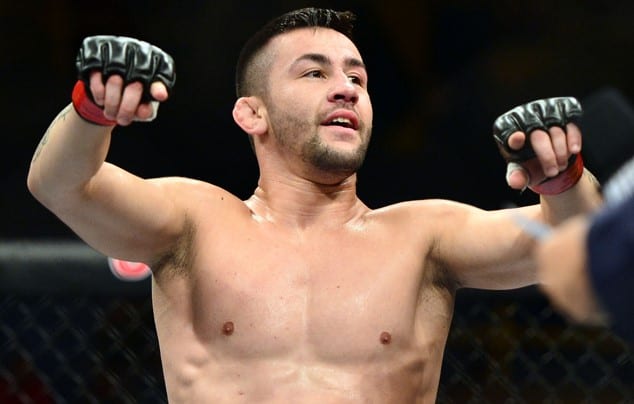 Former bantamweight champion Cody Garbrandt will kick off the main card against Pedro Munhoz in a featured bout.
As always LowkickMMA will have you covered with all of the UFC 235 results as they break.
Garbrandt (11-2) is coming off the first two defeats of his career, both to current bantamweight king T.J. Dillashaw. The 27-year-old Alpha Male fighter looks to get back on track this weekend.
As for Munhoz (17-3), "The Young Punisher" has won six of his last seven fights. He most recently dispatched of Bryan Caraway last November.
Round One
The fighters touch gloves. Garbrandt takes center Octagon and throws a leg kick. Munhoz partially catches the leg and tosses Garbrandt to the canvas. The fighters rally and get back to their feet. Munhoz blocks a head kick and throws a low kick of his own. Garbrandt clips the Brazilian with a right uppercut and flurries forward with punches. Munhoz wades forward with a sweeping right hand that catches air. Munhoz press forward and gets hit with a right hand that hurt him. The fighters trade leg kicks. The men clash heads and Garbrandt falls as Munhoz rushes in. He weathers the storm and both men start winging shots as hard as they can. Back and forth. Garbrandt lands a hook, Munhoz lands a right hand that sends Garbrandt to the canvas. The fight is over.
Pedro Munhoz defeats Cody Garbrandt via KO at 4:52 of round one