Don't be scared homie! UFC president Dana White said he was 'too scared' to say no after Stipe Miocic's intense post fight demands….
UFC heavyweight contender Stipe Miocic left his mark at UFC 195, putting away Andrei Arlovski in electrifying fashion in just under a minute. An early combo saw a peach of a right hand land flush for Miocic, and it was just a matter of time after 'The Pitbull' was visibly wobbled before the Croatian put the fight, and Arlovski, to bed.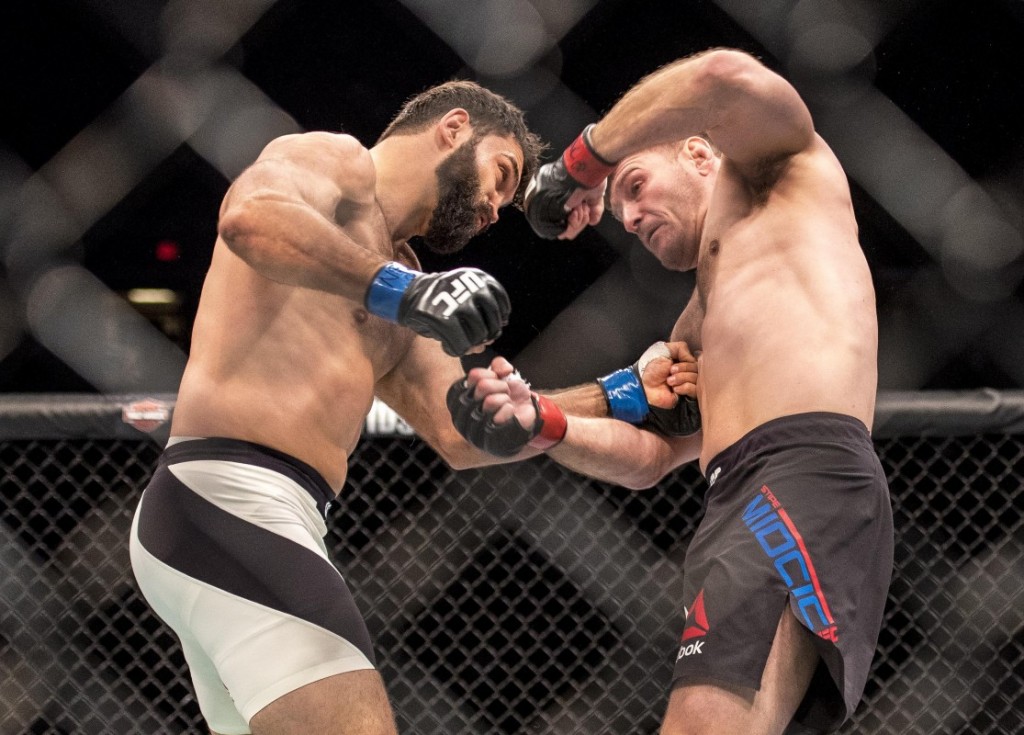 His post fight celebration was an intense call out to UFC president Dana White, who said at the post fight press conference he was 'too scared' to say no. Miocic went nuts when the fight was stopped, screaming 'give me my title shot, are we on the same page?' towards White.
Quotes by MMAJunkie:
"Who the hell was going to say no to him?" White said at the event's press conference at Las Vegas' MGM Grand Garden Arena. "He was like a psycho. I wasn't going to say no."
"We are on the same page, Stipe"
So we now have the next UFC heavyweight title contender after the clear cut win against Arlovski, so now Miocic will await the winner of Fabricio Werdum vs. Cain Velasquez 2. The question now is how would Stipe deal with either man on their best day? Many believed Arlovski would boss the striking at UFC 195 with his power, but Miocic once again proved the critics wrong, much like in his fight with Mark Hunt.
Other questions raised by UFC 195's co-main attraction include how long will Arlovski continue on after this shattering loss, and is his chin once again becoming suspect? Of course as a heavyweight no one is truly safe from a knockout from a single punch, as even a jab can take a man out with 265 pounds and 4 ounces of power behind it.
Stay tuned.