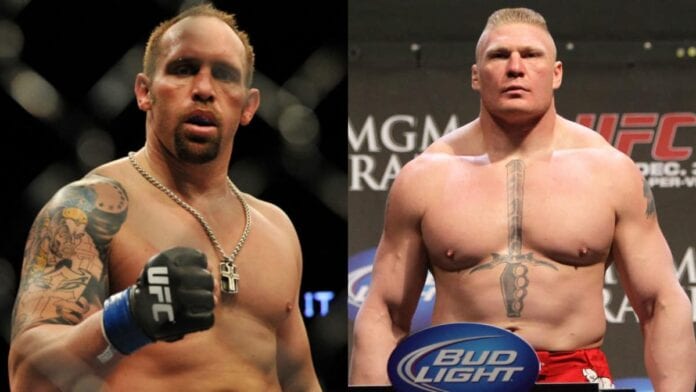 If there's one thing nobody expected to hear at UFC 199, it's that former heavyweight champion Brock Lesnar would be returning to mixed martial arts. News leaked during the broadcast of the pay-per-view event in California, as the WWE superstar appeared during a promo video for UFC 200 later in the evening. Needless to say, it was a crazy night without this blockbuster announcement, to which Joe Rogan and Mike Goldberg had an amusing reaction.
The former UFC heavyweight champion retired from MMA in 2011 after a duo of devastating losses to Cain Velasquez and Alistair Overeem. He was part of the stellar record breaking UFC 100 line up, demolishing Frank Mir in their rematch in the main event. His ill health didn't help in the final few fights of his career, but last night changed all that.
Word is at Lesnar has been granted a 'one off' opportunity to fight at UFC 200 on July 9, with an opponent yet to be announced. Of course for a giant draw such as Lesnar, with a history in the sport, there's no shortage of fighters calling for the big man's return date.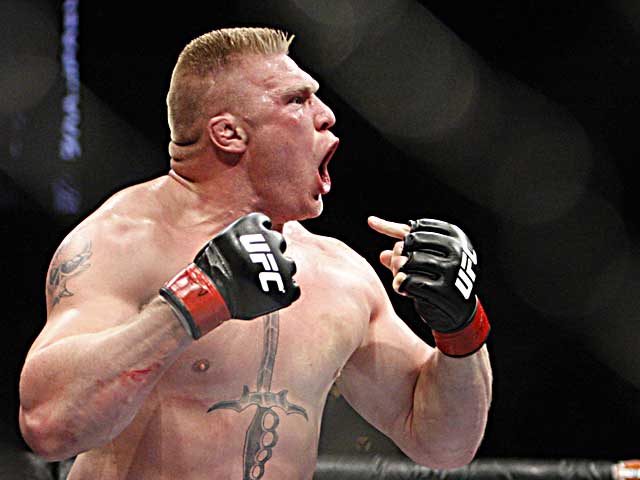 The rivalry with Frank Mir is likely to remain at 1-1, as the fellow former champ is currently on a USADA ban for his 'kangaroo meat' test failure in Australia. So who is gagging for a piece of the returning Lesnar at UFC 200?

Continue on page 2…
continue…