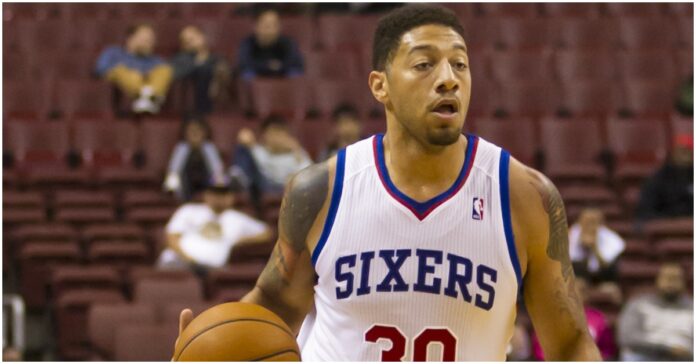 Former NBA player, Royce White is set to make his MMA debut at LFA 120, two years after announcing his intention to transition to the sport.
According to information sourced by MMAJunkie, White will take on former Temple University football player and current MMA heavyweight Daiqwon Buckley. Buckley will be entering the bout with a 1-1 record and has not competed since April, 2017.
The bout will take place on the main card of LFA 120, which goes down this Friday at Mystic Lake Casino Hotel in Prior Lake, Minn., and streams on UFC Fight Pass. The main event of the evening will see Mayra Cantuaria and Jamey-Lyn Hurth Wessels compete for the LFA women's flyweightt title. The event will be viewable on UFC Fight pass and hosted at the Mystic Lake Casino in Prior Lake Minnesota.
How Will Royce White Fair In MMA
The former No.16 pick in the 2012 NBA draft, said in a 2020 interview with Sports Illustrated that he had been training MMA since 2018 and became infatuated.
"Mixed martial arts, it's not just business." White said  "It's entertaining but not entertainment. It's the highest level of competition. And the purest."
White's professional basketball did not pan out as expected having only playing in one NBA season and appearing only three games. The Minnesotan only had six seasons of professional basketball, playing in the G-League and Europe. It would be safe to say he didn't reach his potential in basketball for whatever reasons but now has the chance at a fresh start in MMA.
The 6'8 White is being coached by Brock Lesnar's former trainer Greg Nelson and has all the physical attributes to develop into an MMA prospect. Pairing natural freak athleticism with a seven foot-wing span would be handful for anyone. White is also a large 260lb frame and with the hard work and lessons instilled by playing high level basketball, White's journey could be an interesting one.
What do you think? How will Royce White do in MMA?