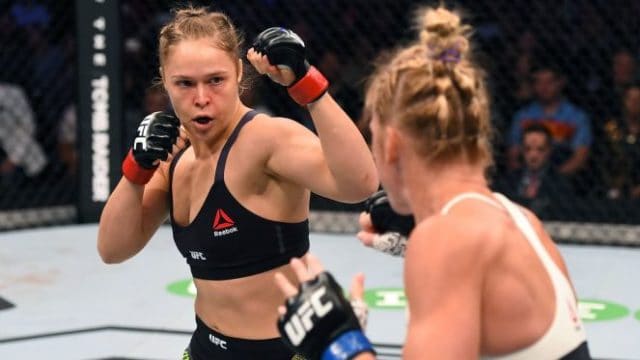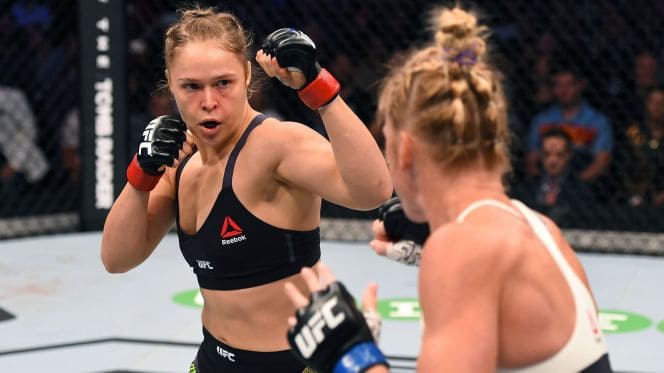 During the pay-per-view (PPV) broadcast of UFC 225 this past Saturday (June 9, 2018), it was announced that former UFC women's bantamweight champion Ronda Rousey would become the first female fighter to be inducted into the UFC Hall of Fame next month in Las Vegas, Nevada.
Following the announcement, Rousey took to her official Instagram account to react to the news:
"This is an immense honor, to not only take part in bringing women to the forefront of this sport, but now the Hall of Fame," Rousey wrote. "May I be the first of many."
The inaugural UFC women's bantamweight champion, Rousey took the promotion by storm after making the jump over from Strikeforce in 2012. Ultimately, she ended up defending her 135-pound title six-straight times with all six of those victories coming by way of stoppage.
Her career, however, didn't end on a high note as she ended up suffering back-to-back stoppage defeats to Holly Holm and Amanda Nunes. She hasn't competed since December 2016 and it's assumed that her fighting days are behind her.
Currently, she is signed with the WWE and performing as a professional wrestler.
If you enjoyed this story, please share it on social media!