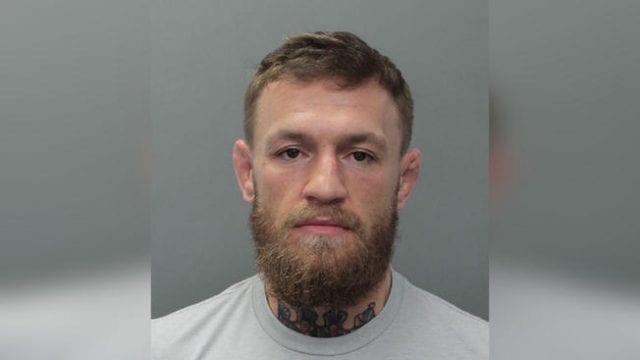 Conor McGregor is heading back to the courtroom.
The UFC star was recently jailed in Florida for smashing a fan's phone outside a Miami hotel. The fan, Ahmed Abdirzak, attempted to take a photo of McGregor outside of a club at the hotel at 5 a.m. McGregor allegedly smacked the phone out of Abdirzak's hand before stomping on it on the ground. He then picked up the shattered phone and pocketed it before leaving.
Now, MMA Fighting reports Abdirzak has filed a civil lawsuit against McGregor in the Miami-Dade County court. He is seeking more than $15,000 from McGregor for battery, assault, and intentional infliction of emotional distress. The lawsuit was filed Thursday (March 14, 2019).
McGregor was arrested the evening of the alleged incident and taken to the Turner Guilford Knight Correctional Center. He was later released on $12,500 bond five hours later. Online court records suggest McGregor has entered a written plea of not guilty. His arraignment is scheduled for April 10th.
"The Notorious'" attorney, Samuel Rabin, confirmed the lawsuit in a statement:
"Our office is in receipt of the civil lawsuit filed today, which is nothing more than a quick effort seeking a payday," Rabin said.
If you enjoyed this story, please share it on social media!