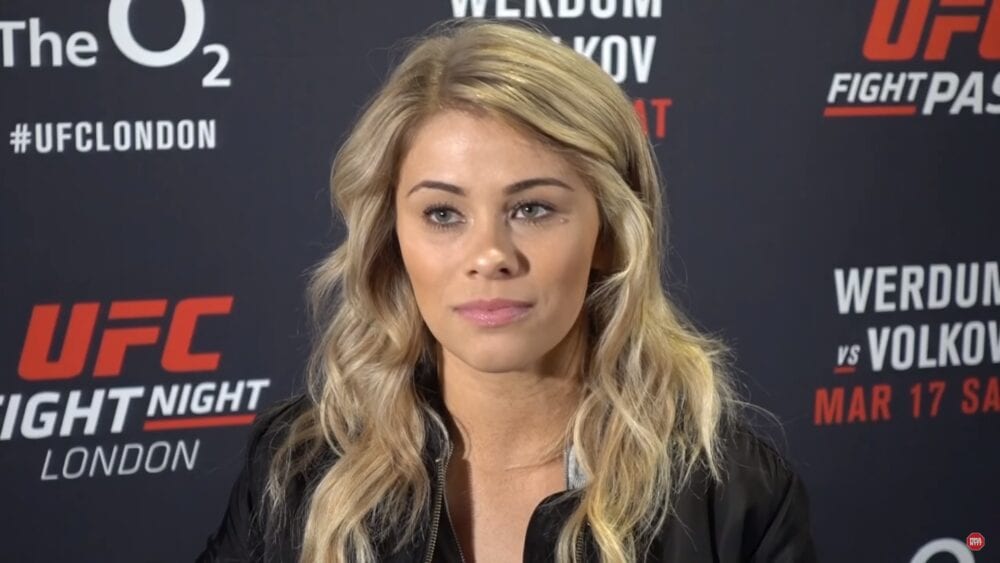 Paige VanZant reveals a timeline for her return to competition under the UFC banner after a recent setback.
The prospect was slated to have a fight with Poliana Botelho at the UFC 236 pay-per-view event in April. However, that fight got pulled once PVZ suffered another fracture in her arm.
VanZant has provided an update on the injury and when fight fans might see her return to action. She did so on social media by stating that it won't keep her out too long but will need an x-ray in a month.
"So, it's just a fracture right at the site of my screw," VanZant said in her Instagram stories courtesy of MMAjunkie. "My arm is crazy swollen still, so we're just waiting for the swelling to go down," she added.
"We're going to x-ray it in a month, and I think I will be good to go. What that means is I have to take a month off from contact. After that month is over I can sign a fight contract and get right into a fight camp."
This wasn't her first go around with an arm injury. She had surgery shortly after a flyweight contest at the UFC St. Louis (Fight Night 124) event for a broken arm. It was later revealed that the healing process wasn't going well, which ultimately led to her having a second procedure.

That was done to help her make a complete recovery, and forced her to be in a four-hour operation. During this surgery, doctors had to take bone fragments from her hip and move them to her arm.