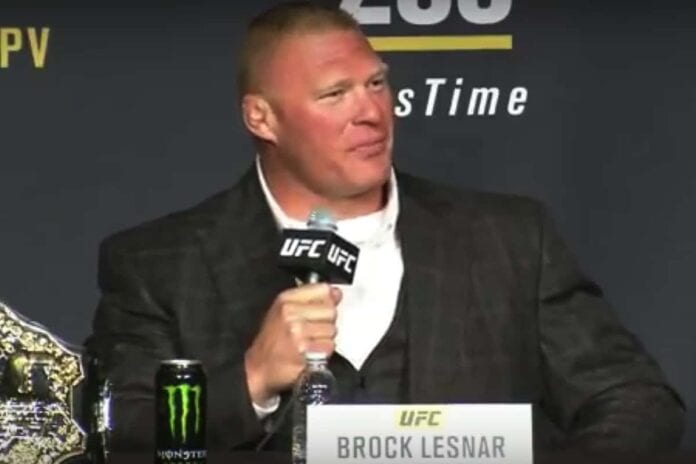 Former UFC heavyweight champion Brock Lesnar made his triumphant return to fighting last month at July 9's UFC 200 from Las Vegas, Nevada. After nearly five years away from the sport, Lesnar came in and essentially dominated a top 10 heavyweight in Mark Hunt, although the victory has since been plagued after Lesnar was notified by the United States Anti-Doping Agency (USADA) of a potential anti-doping violation regarding two of his drug tests.
Little has been made clear regarding the details of the situation, but according to a report from MMAJunkie, "The Beast" is set to go before the Nevada State Athletic Commission (NSAC) on August 23, 2016 in Las Vegas where a temporary suspension request will be heard.
Lesnar wasn't the only big name to be notified of a potential anti-doping violation regarding UFC 200, as former light heavyweight champion and former pound-for-pound king Jon "Bones" Jones was also popped by USADA. Jones, unlike Lesnar, was unable to compete at the landmark event, as he was pulled from his scheduled main event rematch with reigning 205-pound titleholder Daniel Cormier just days before the fight was slated to take place. It appears as if Jones' case has been delayed. Both Lesnar and Jones tested positive for estrogen blockers.
Do you see either man receiving a significant punishment?