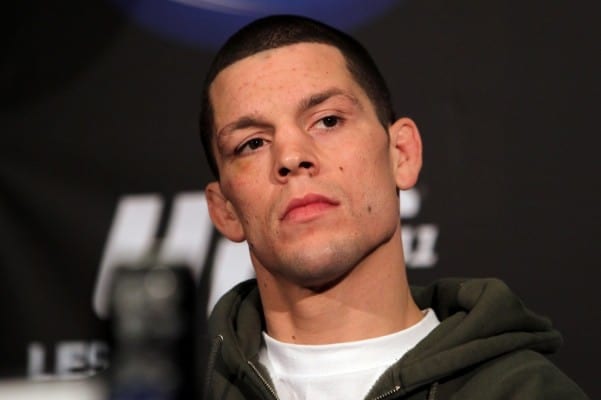 Long-time UFC veteran Nate Diaz is coming off of the biggest victory of his career, and undoubtedly the biggest payday of his career after submitting featherweight champion Conor McGregor at last weekend's (March 5, 2016) UFC 196.
Instantly raising his stock, the Stockton Bad Boy should be in line for some huge fights in the near future. A potential rematch with McGregor will always loom on the horizon, and Diaz's name has been continuously thrown into title talks over the last week.
Despite a bright a future waiting ahead, the 30-year-old Diaz may not actually stick around the fight game too much longer.
In a recent interview with Extra's Charissa Thompson, Diaz was asked about rumors regarding retirement in which he responded that he 'might'.
Check out the full interview below:

While he chuckled at the idea, and didn't seem to be all too serious, it's definitely an interesting idea to consider.
With a truckload of cash now in his possession, would you be surprised if the Stockton native decided to hang up his gloves?
If you enjoyed this story, please share it on social media!