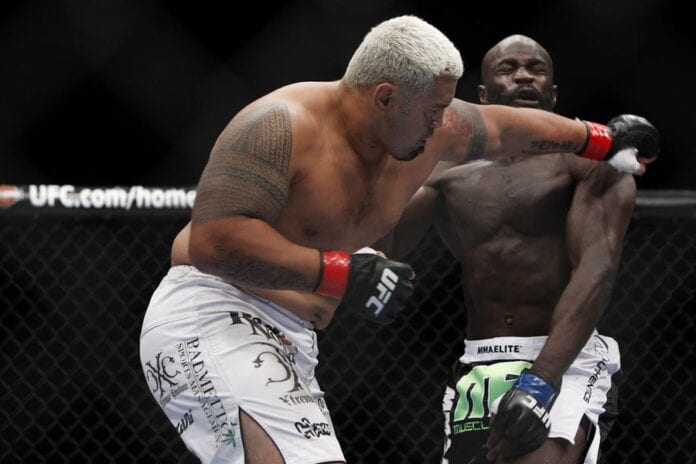 Veteran heavyweight knockout artist Mark Hunt has his next fight set.
Polish website Lowking.pl initially reported that Hunt is slated to take on Marcin Tybura in the main event of UFC Fight Night 121, which will take place on Nov. 18, 2017 live on FOX Sports 1 from Sydney, Australia. MMAJunkie.com then confirmed the news.
Despite sitting at 43 years of age, Hunt has remained relevant in the heavyweight division, and he's actually coming off of a fourth round stoppage victory over the previously surging Derek Lewis at UFC Fight Night 110 this past June. Prior to that, he had gone 2-1-1 in his last four fights, with those victories coming over Antonio Silva and Frank Mir.
Tybura, on the other hand, has won three consecutive fights since losing his UFC debut to Timothy Johnson in May 2016. Those victories have come over Viktor Pesta, Luis Henrique, and most recently Andrei Arlovski. Two of those victories have also come by way of stoppage.
Are you interested in seeing Hunt and Tybura do battle?