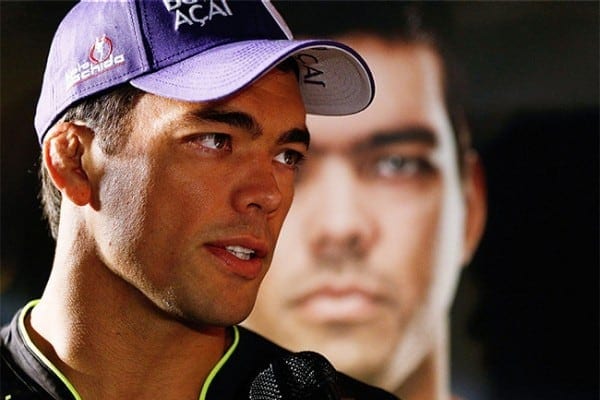 Former UFC light heavyweight champion Lyoto Machida's Bellator MMA debut is set.
"The Dragon" meets former Bellator middleweight champion Rafael Carvalho at Bellator MMA's Hawaii debut on December 15th, per a report from ESPN. The event will be held at the Neal S. Blaisdell Center in Honolulu.
Machida left the UFC after two-straight victories over the likes of Eryk Anders and Vitor Belfort. Machida's knockout of Belfort came in spectacular fashion, via front kick knockout in May. He subsequently inked a multi-fight deal with Bellator.
Carvalho comes off his first loss after going on a 15-fight undefeated streak. He was defeated by Gegard Mousasi, losing the Bellator 185-pound title in the process. It was the first TKO loss of his fighting career.
In an interview with MMA Fighting earlier this summer, Carvalho said he'd like to welcome Machida to Bellator. It looks like he'll get his wish:
"He's a counter striker, but it's a double-edged sword because I'm also a counter striker," Carvalho said.

"It would be an interesting fight and anything could happen. Like Mike Tyson once said, everyone has a plan until they get punched in the face."
Bellator's Hawaii debut will be headlined by a women's flyweight title fight between Ilima-Lei Macfarlane and former UFC women's strawweight title challenger Valerie Letourneau.