Most in the mixed martial arts world were shocked when former women's strawweight champ Joanna Jedrzejczyk lost her title to Rose Namajunas via first-round knockout at November's UFC 217.
After defending the title five times, Jedrzejczyk lobbied for an immediate rematch with 'Thug' Rose despite the quick and vicious nature of her loss. Ultimately, she got it as well, signing on for the rematch at April's UFC 223 from Brooklyn, New York.
When she does, however, she'll prepare for the bout without the aid of her former nutritionists Perfecting Athletes, whom she fired following a disagreement about how her weight management was handled prior to the Namajunas fight. Details were scarce about just what prompted Jedrzejczyk to incite such drastic change, but today (Mon., Jan. 22, 2018), the former champ revealed why to Ariel Helwani on today's The MMA Hour in a graphic description.
Jedrzejczyk said she cut an alarming 15 pounds in only 14 hours and was surprised to even make weight:
"Man, I felt so bad, I had to cut 15 pounds in 14 hours; I did it in 14 hours.

"I think Perfecting Athletes couldn't believe that I did that. I start my weight cut at 5 pm on Thursday and I was on weight five minutes before 11 am on Friday, so it was a miracle. I was praying to God for this miracle. And it happened. I took this mentally. I was crying, I was so weak but I believed it. I said to one of the Perfecting Athletes team, 'Hey, it's a shame for a champion to not make her weight', and then I made it — a thing I couldn't believe."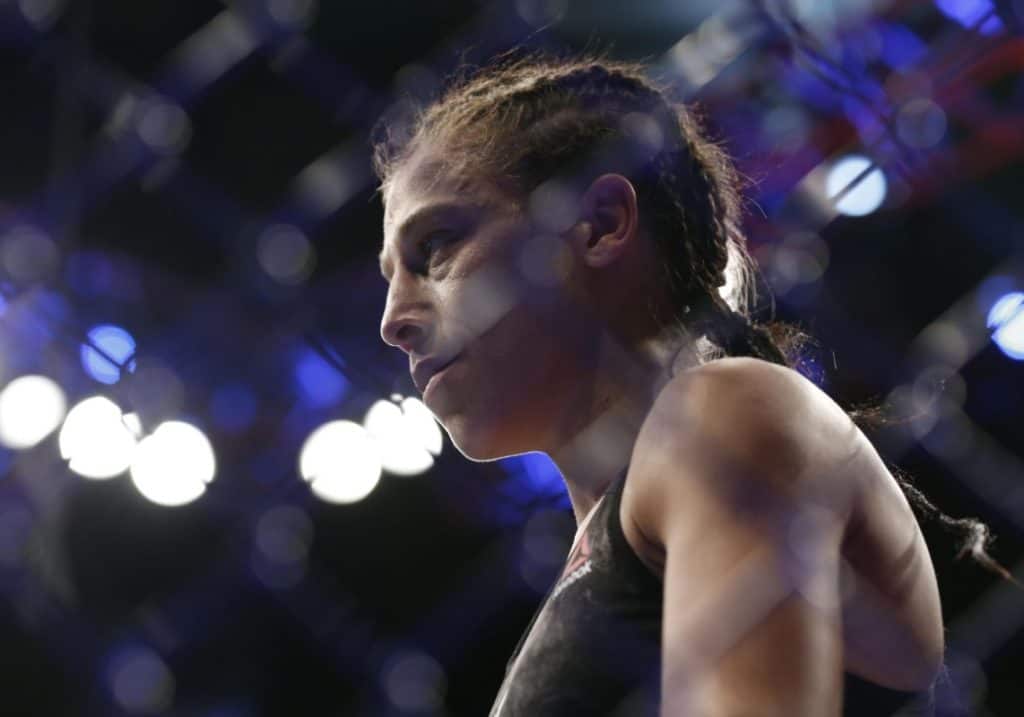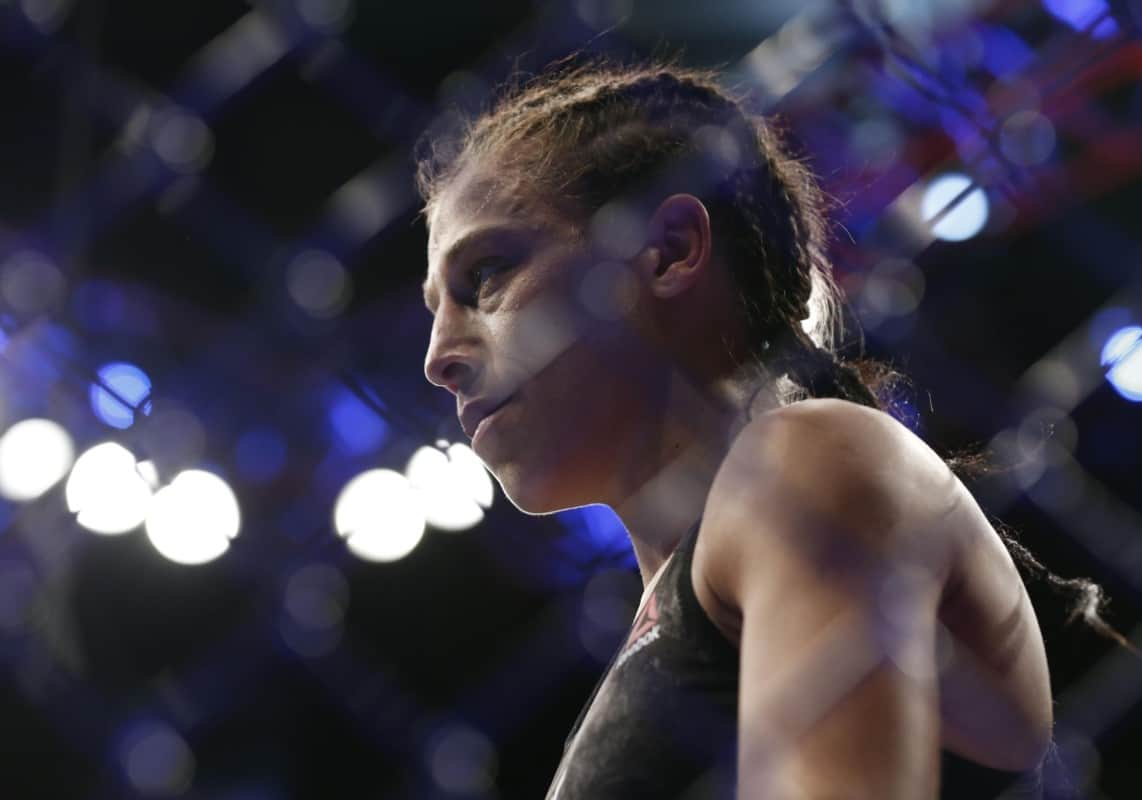 The title challenger continued on about the drastic cut, detailing how things got worse when her legs began to numb, which returned the day of the fight:
"After the weigh-ins, I had only fluids and I went to bed because I took just two 15-minute naps during the weight cut.

"The thing is, my legs got numb after I woke up. I said to my doctor, 'Hey, my legs are numb', and she said, 'nothing to worry about, we're going to hydrate you more' and 'you're going to be fine'.

"But the next day, I felt the same and thought the most crazy things. I took the fight mentally. I wanted to go into the fight and push away all of the worries."
With her rematch now in sight, Jedrzejczyk said that she had trusted her advisors at Perfecting Athletes, but they made a mistake – a mistake which she paid the 'ultimate price' for after being light all training camp before running into serious trouble  towards the tail end:
"They were like family, you know. I trusted them so much and I paid the ultimate cost for someone's mistake," she said. "They agreed with me. We sat and talked on Monday after the fight and they agreed with me that they made a mistake, but I paid the ultimate price."

"I was light in this camp," Jedrzejczyk continued when asked what mistake had been made by Perfecting Athletes.

"I was like 127 on the Friday and Saturday a week before the fight. We were planning to get me to 125 by Tuesday, but my weight went up on Sunday to 130 and I couldn't drop the weight for three or four days. I did everything that I could, and it's their mistake. I started my weight cut with the limit at 130, so it was almost impossible to make that weight."